Description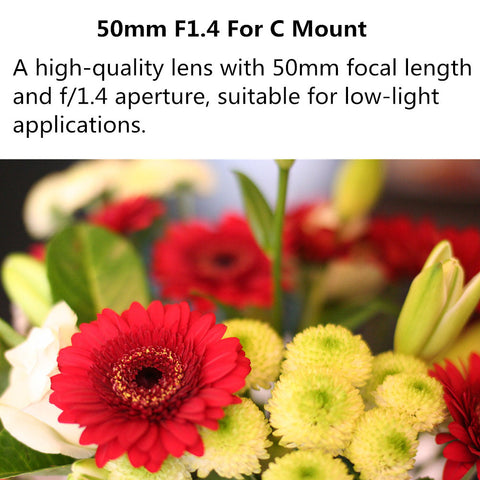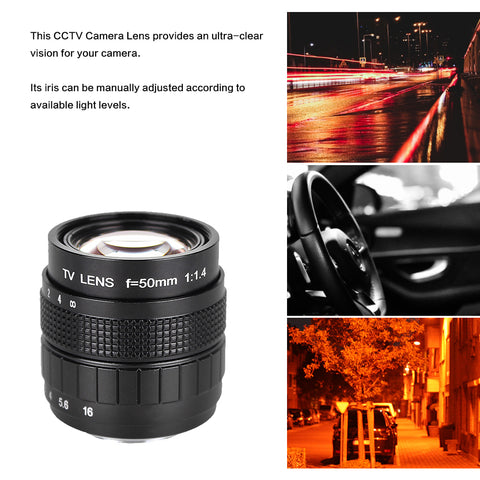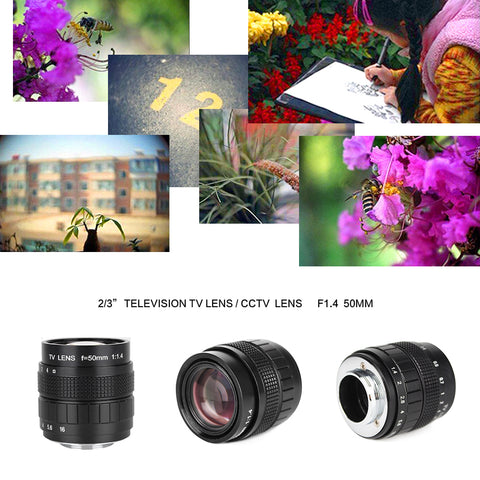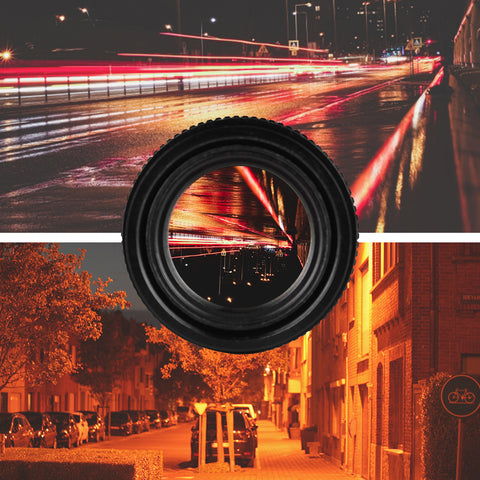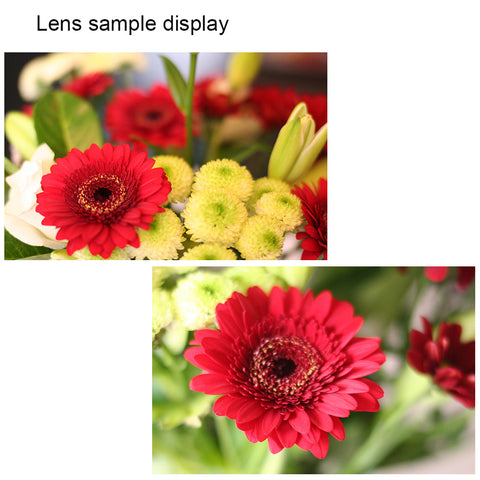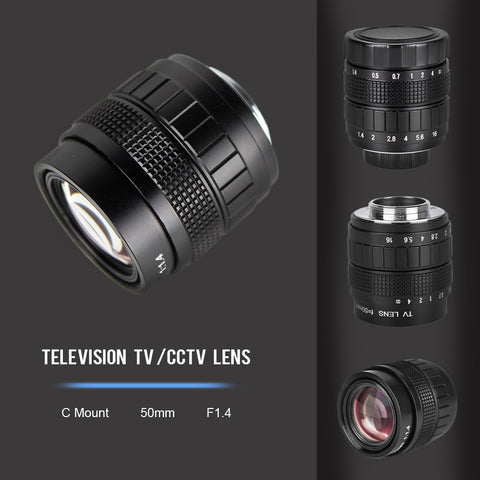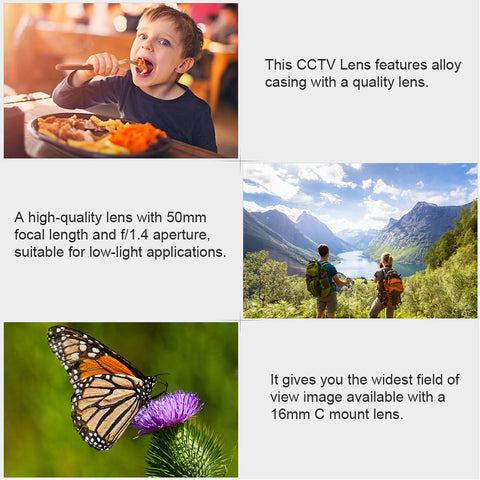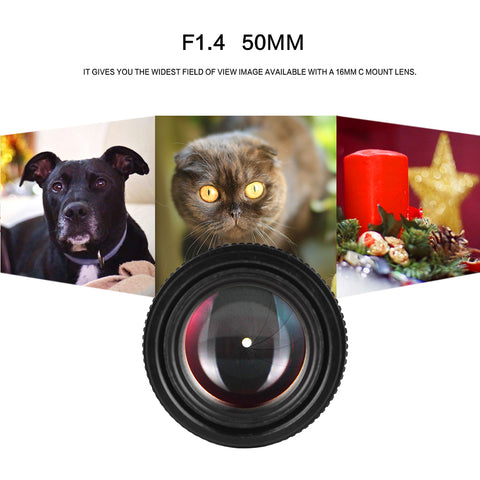 Features:
This CCTV Lens features alloy casing with a quality lens.

It is ideal for use in bars, shops, parking lots, houses and warehouse, etc.
It gives you the widest field of view image available with a 16mm C mount lens.
This CCTV Camera Lens provides an ultra-clear vision for your camera.

This lens is a 50mm lens incorporates advanced optical elements to ensure all-around sharpness and efficient light conductivity. Its iris can be manually adjusted according to available light levels.

A high-quality lens with 50mm focal length and f/1.4 aperture, suitable for low-light applications.

Focus to infinity

CMOS: 2/3"
Compatible with:
16mm C Mount Camera
Olympus:
E-M1X/E-M10III/E-M10II/E-M10/E-M5II/E-M5/E-M1/E-M1II
E-PM2/E-PM1
E-PL9/E-PL8/E-PL7/E-PL5/E-PL3/E-PL2/E-PL1/E-P5/E-P3/E-P2/E-P1
Pen-F
Panasonic:
GX9/GX850/GX800/GX85/GX80/GX7II/GX8/GX7/GX1
GH5S/GH5/GH4/GH3/GH2/GH1/
GM5/GM1
G85/G80/G9/G7/G6/G10/G5/G3/G2/G1
GF10/GF9/GF8/GF7/GF6/GF5/GF3/GF2/GF1
Sony NEX Camera:
A7 III/A7R III/Alpha A9/Alpha 7R/Alpha 7/A7SII/A7II/
A6400/A6300/A5100/A6000/A5000/A7R/A7/A3000
NEX-7/NEX-6/NEX-5T/NEX-5R/NEX-5N/NEX-5/NEX-3N/NEX-F3/NEX-C3/NEX-3
Samsung NX Camera:
NX3000/NX2000/NX1100/NX1000
NX500/NX300/NX210/NX200/NX100
NX30/NX20/NX11/NX10
NX5/NX1
Nikon1:
S2/S1
J5/J4/J3/J2/J1
V3/V2/V1
AW1
Pentax Q:
Q-S1/Q/Q10/Q7
Canon EOS M:
M50,M6,M5,M10,M3,M2
Fujifilm:
X-T30/X-T20/X-T10/X-T2/X-T1/X-T1 IR/X-T100/
X-M1/X-H1/X-E3/X-E2S/X-E2/X-E1/
X-A10/X-A5/X-A3/X-A2/X-A1/
X-Pro2/X-Pro1
Note: All of the models above need to purchase extra C-mount lens to camera adapter.
Package inluuded:
1Pcs x Pixco 2/3" Television TV Lens/CCTV Lens for C Mount Camera 50mm F1.4 (Black)
Payment & Security
Your payment information is processed securely. We do not store credit card details nor have access to your credit card information.