Description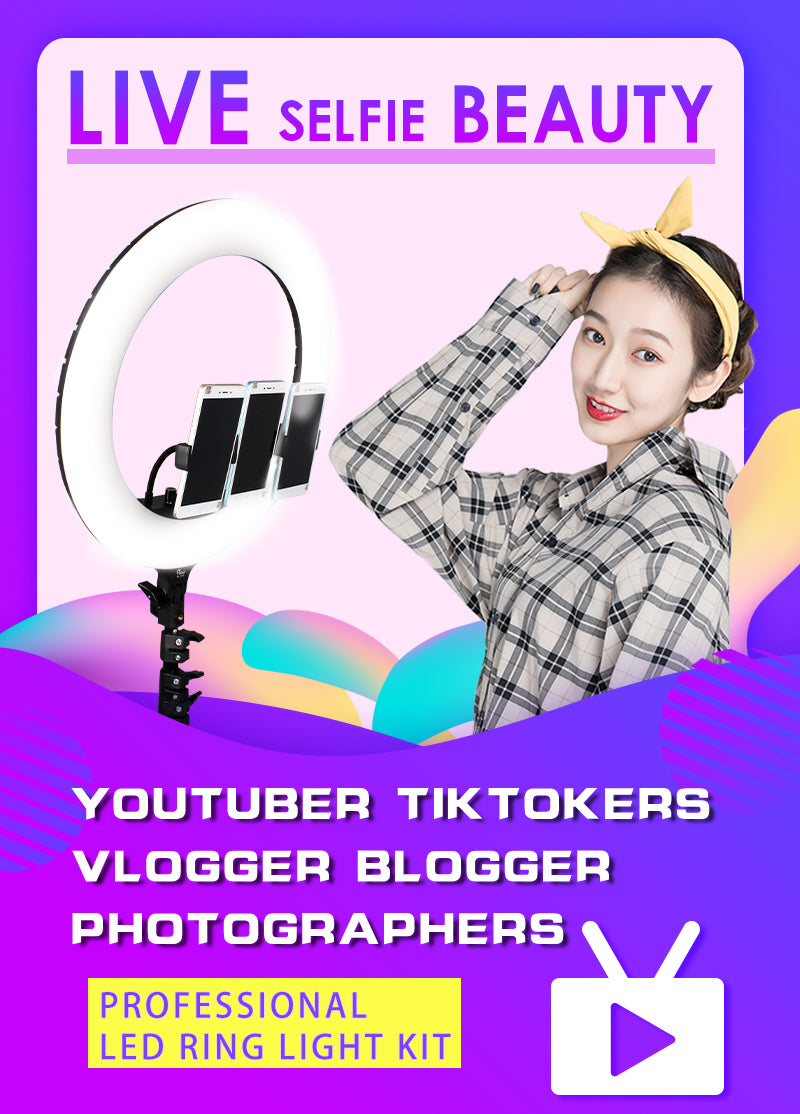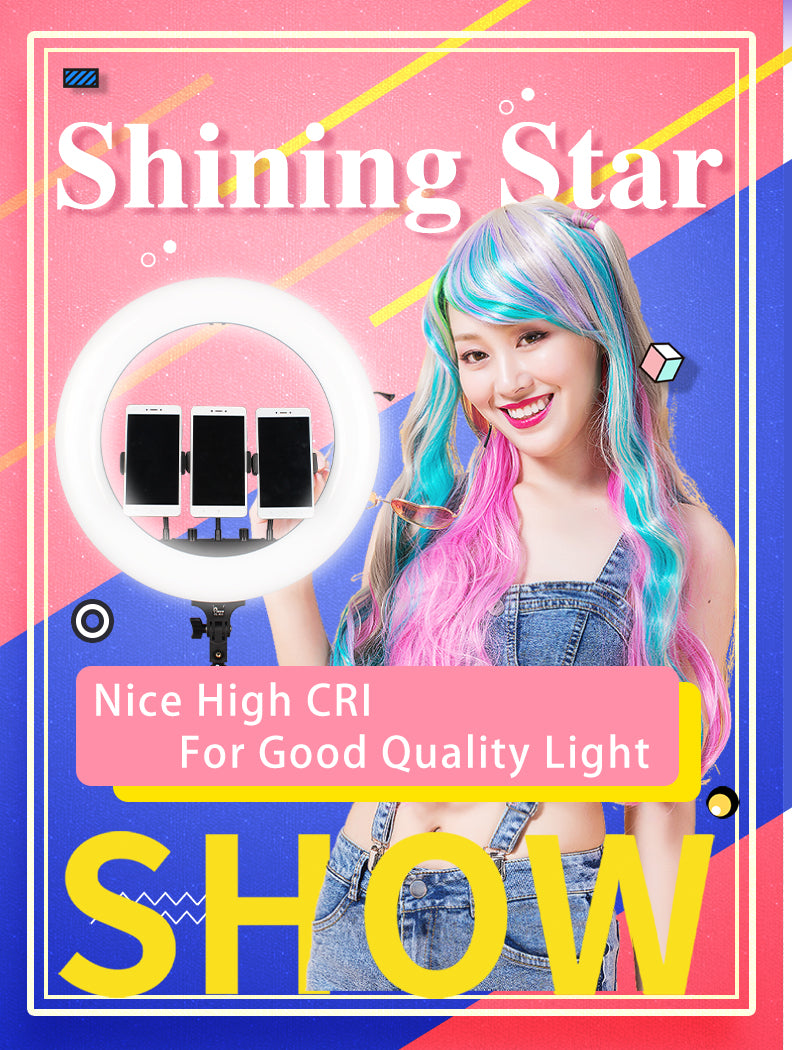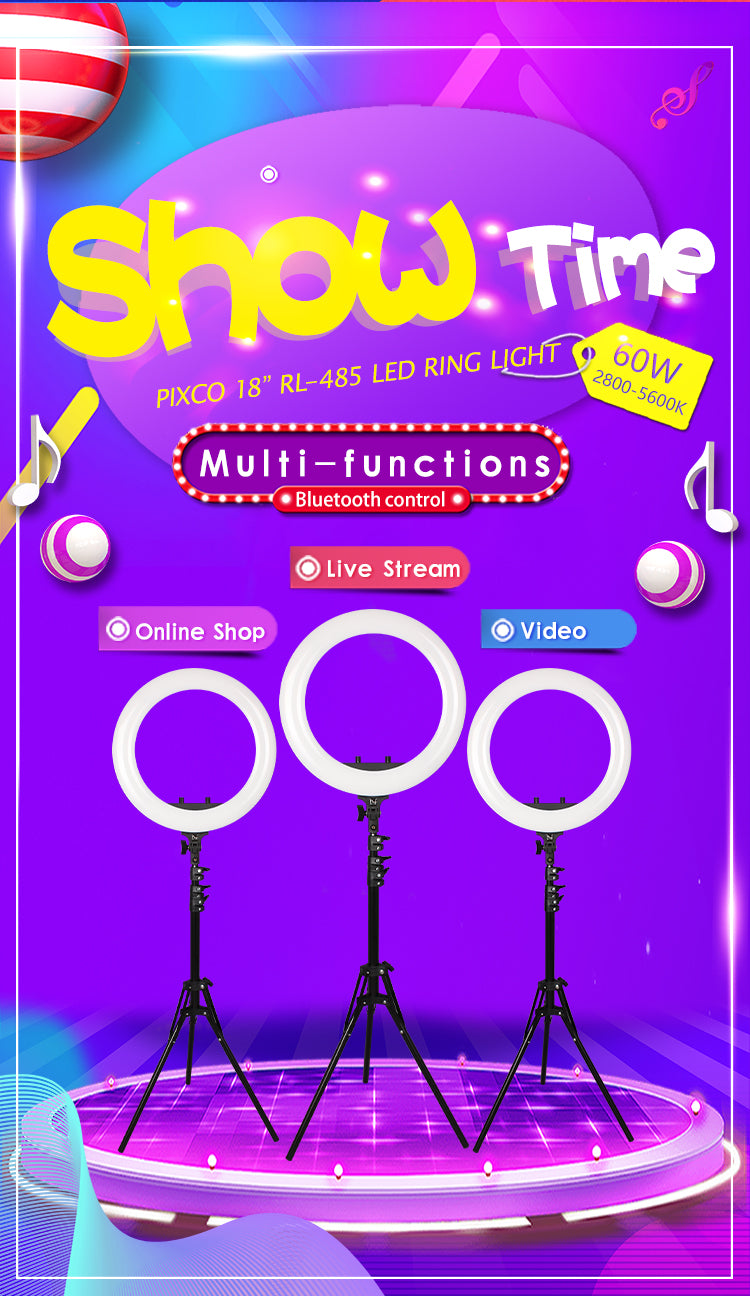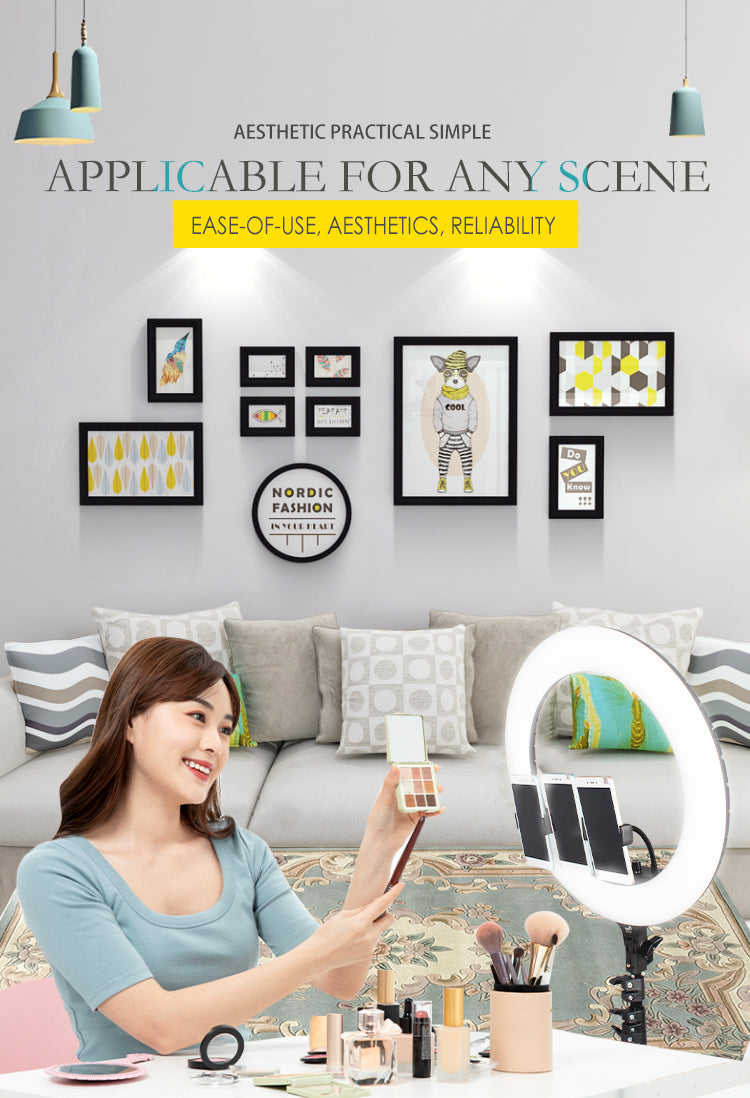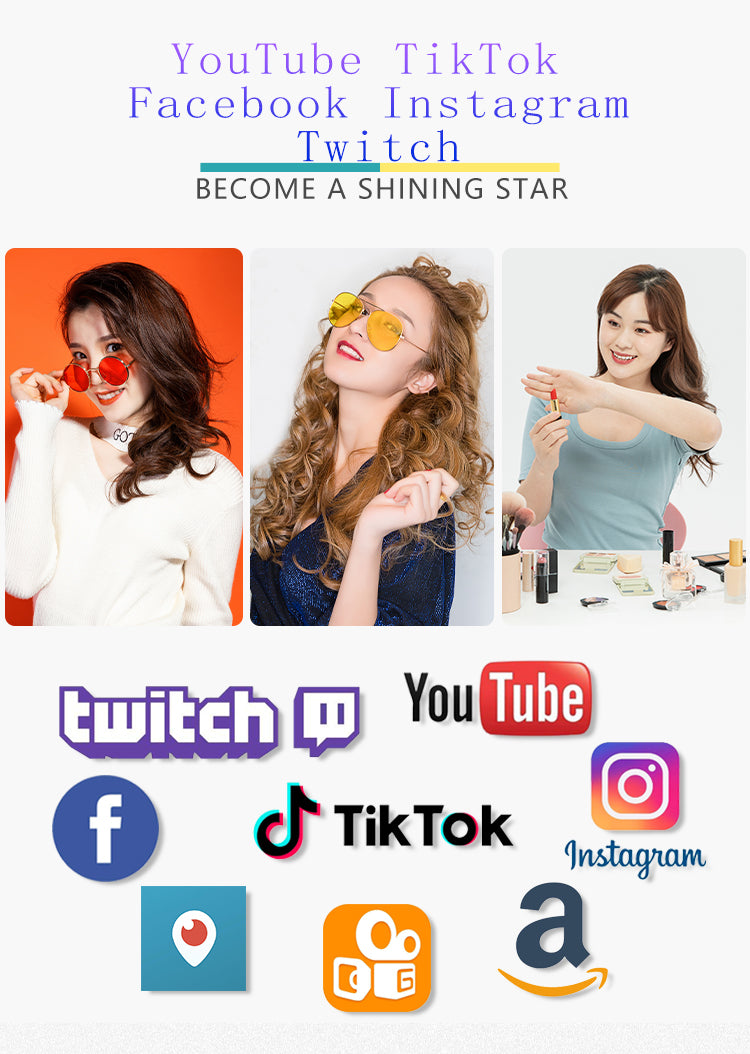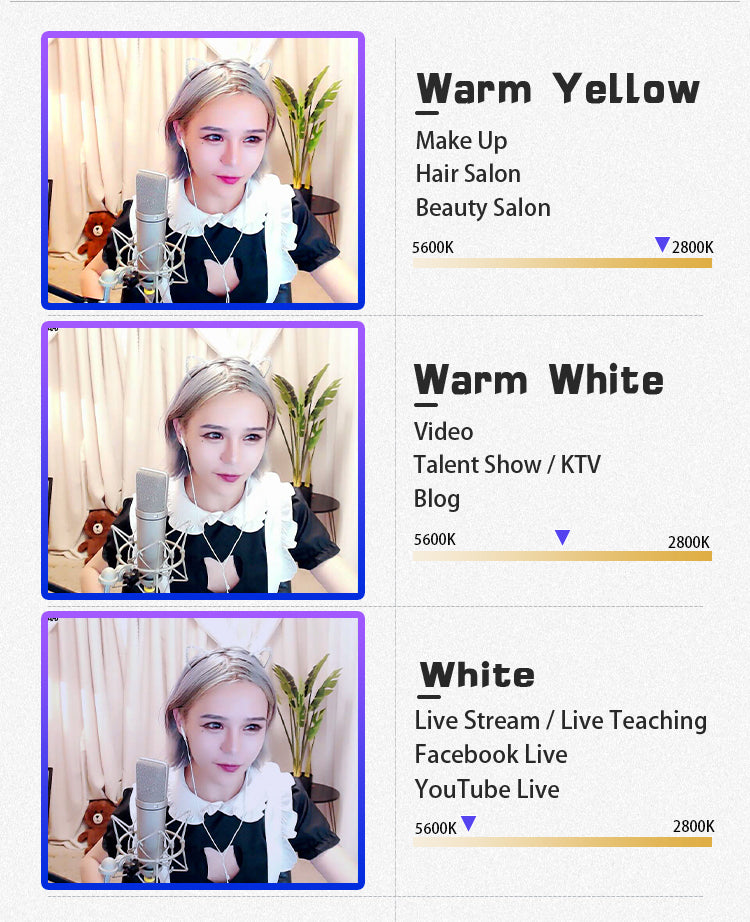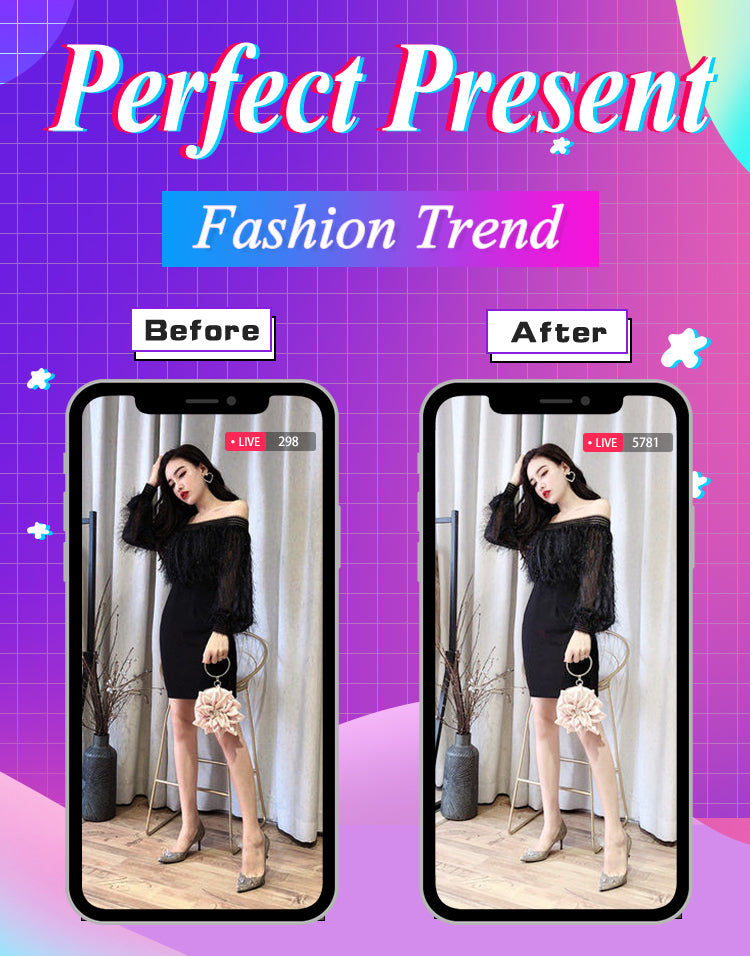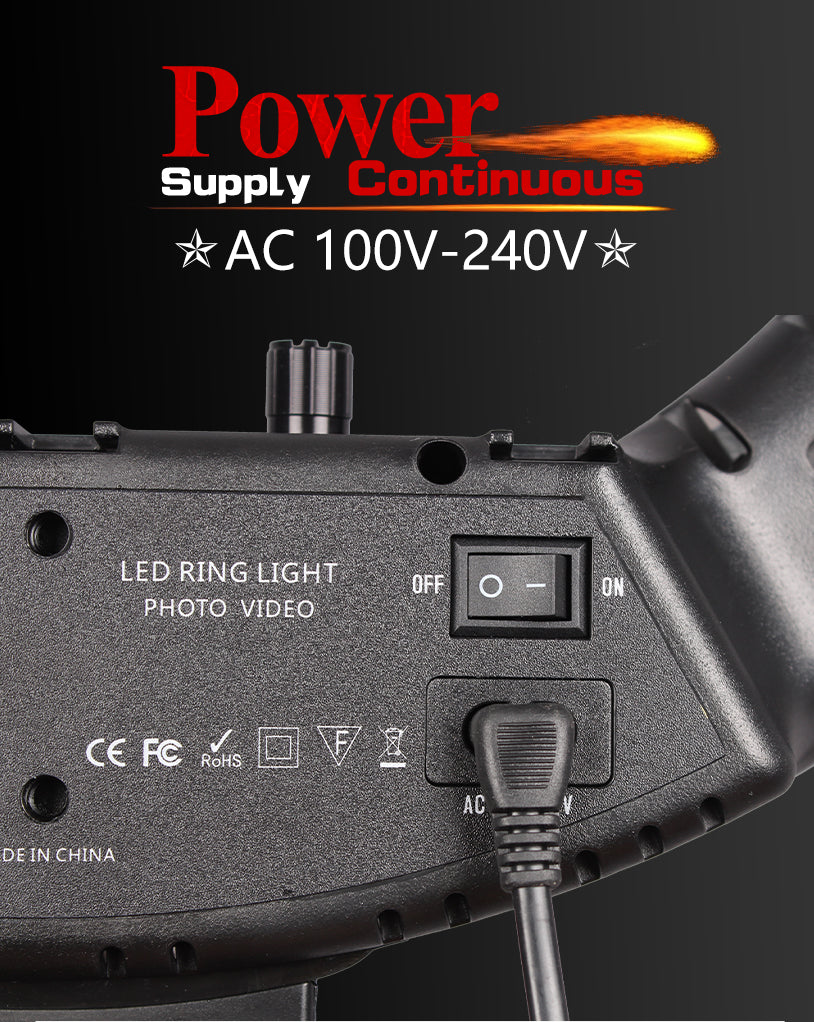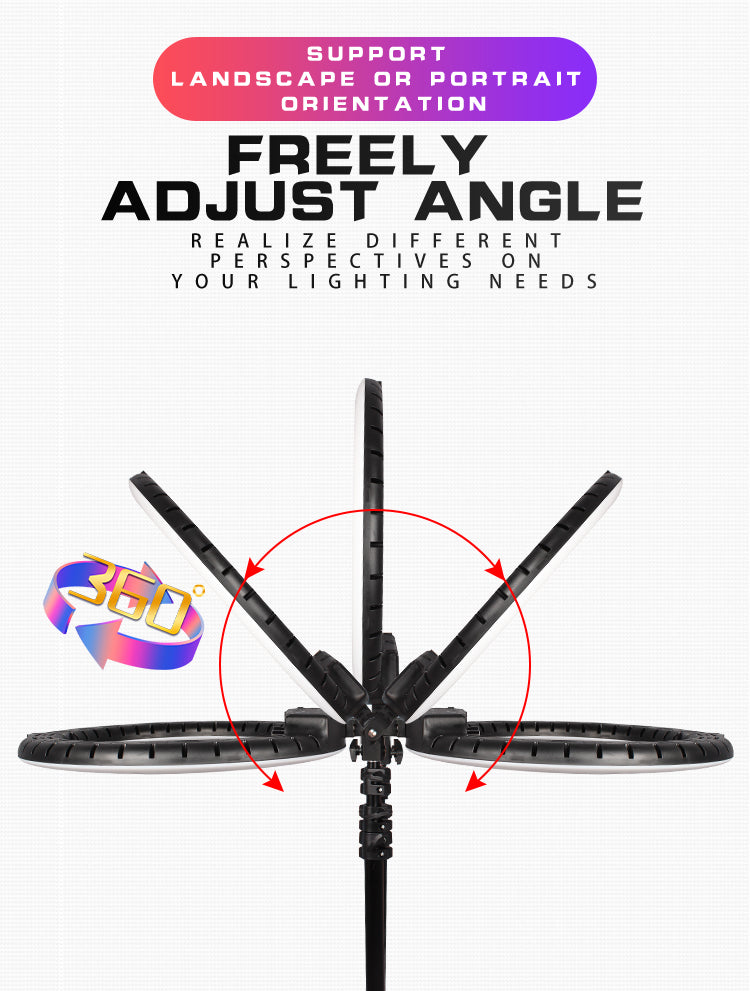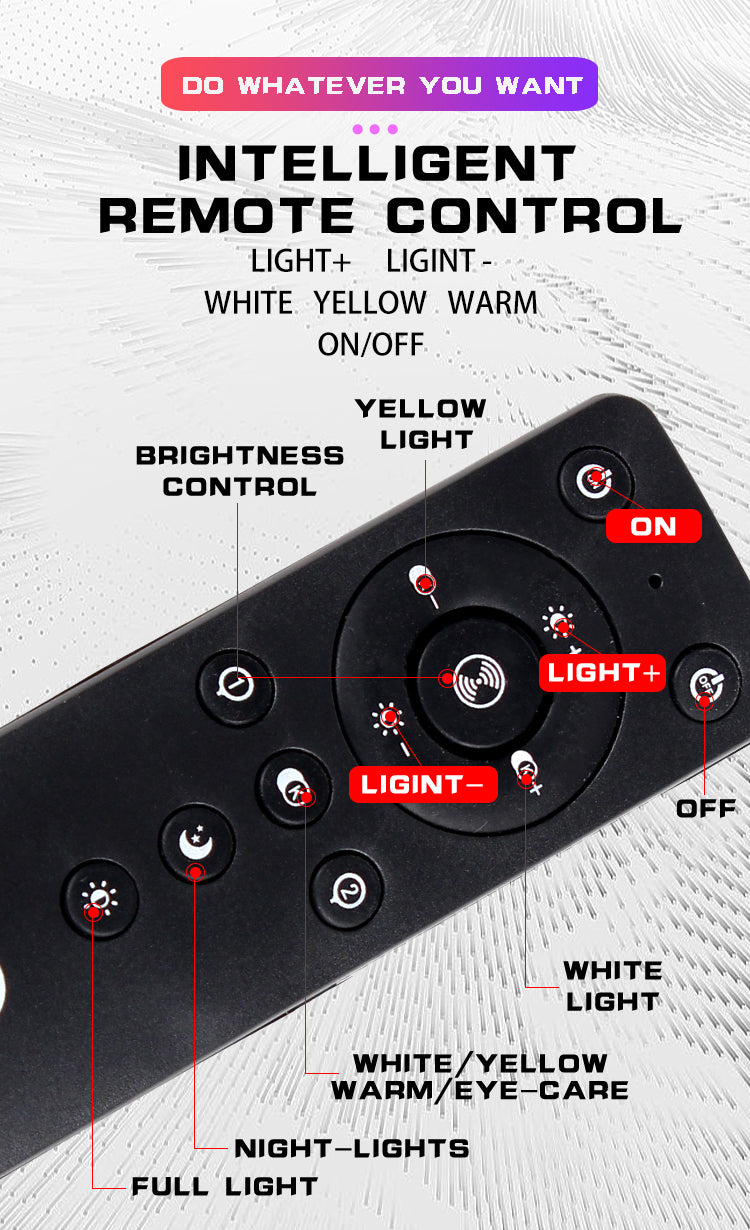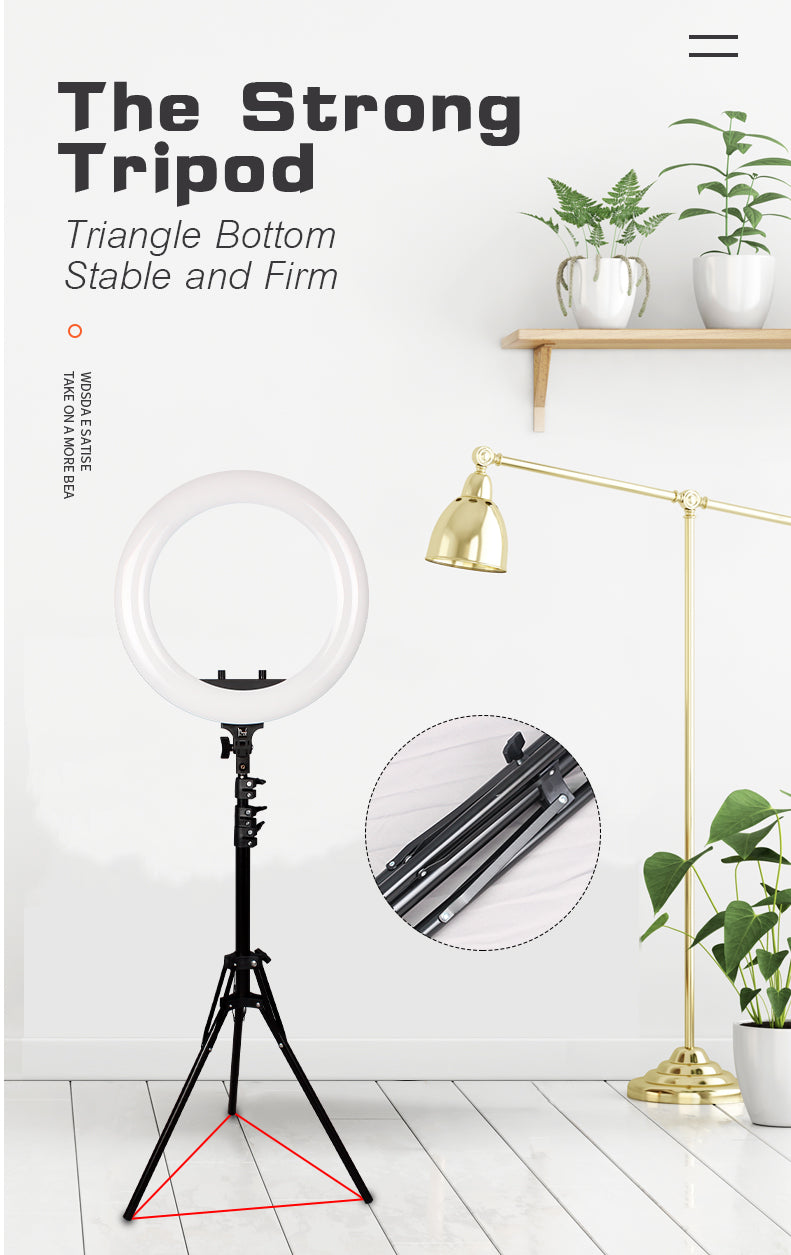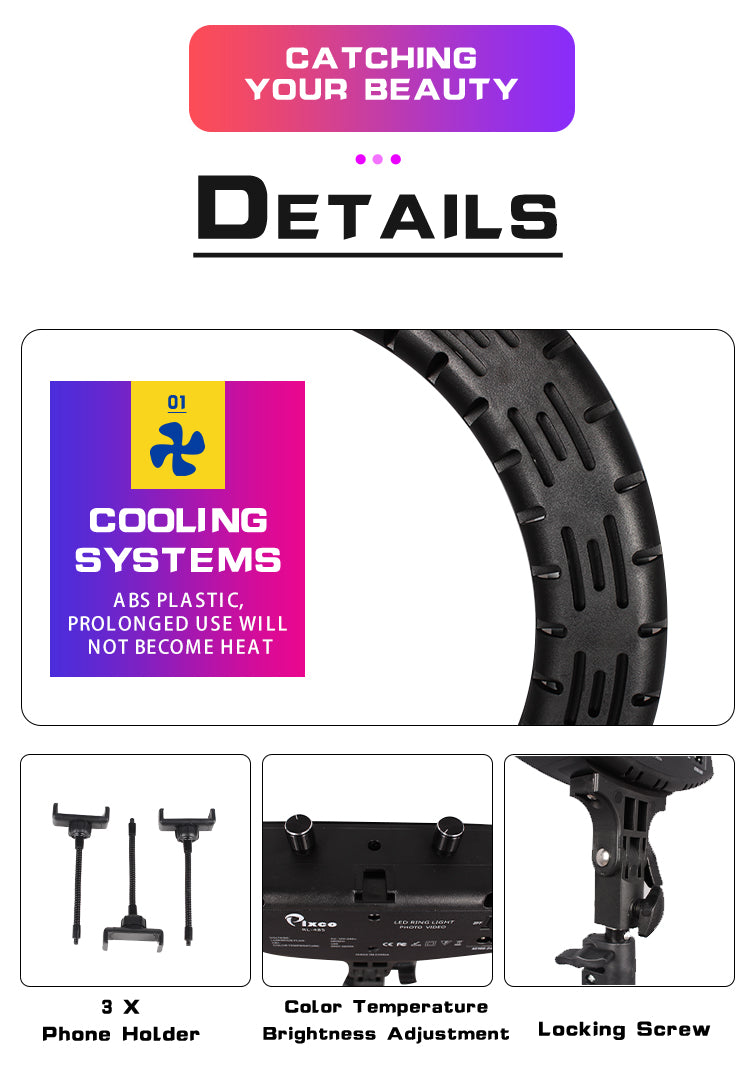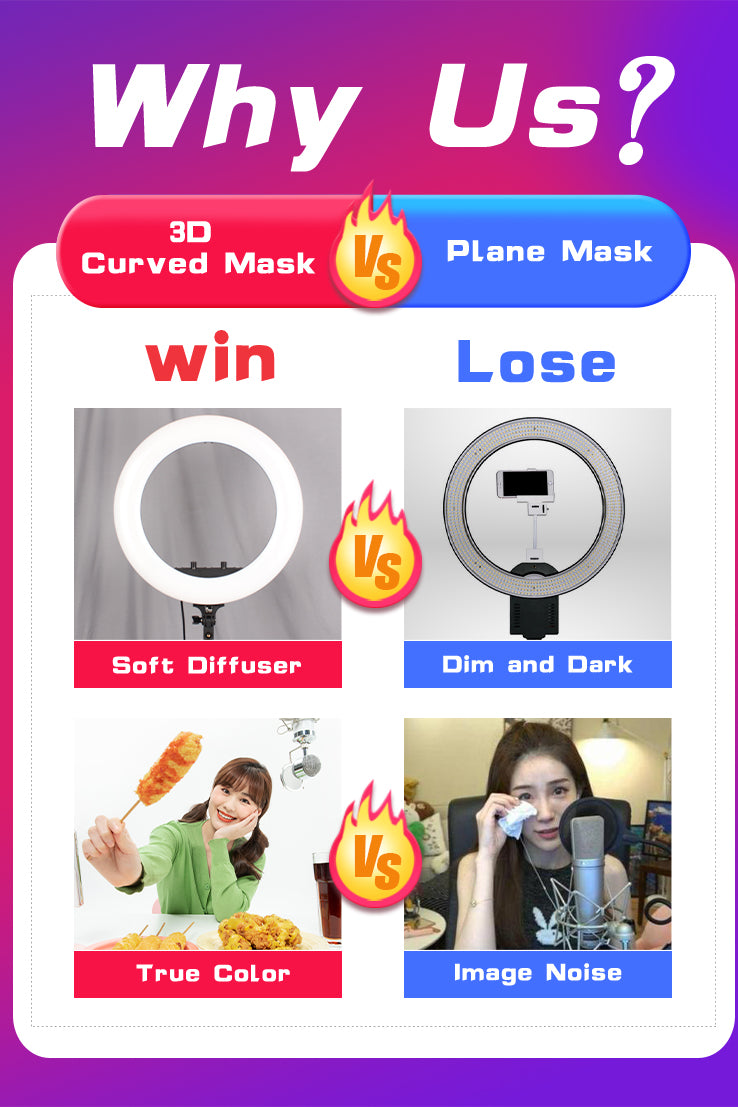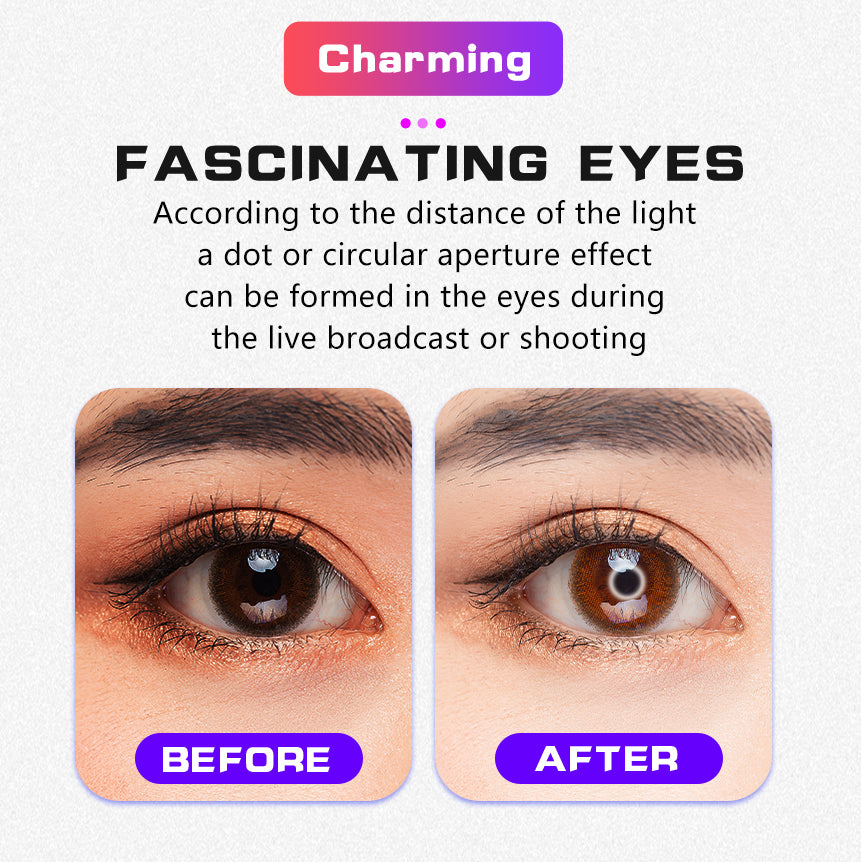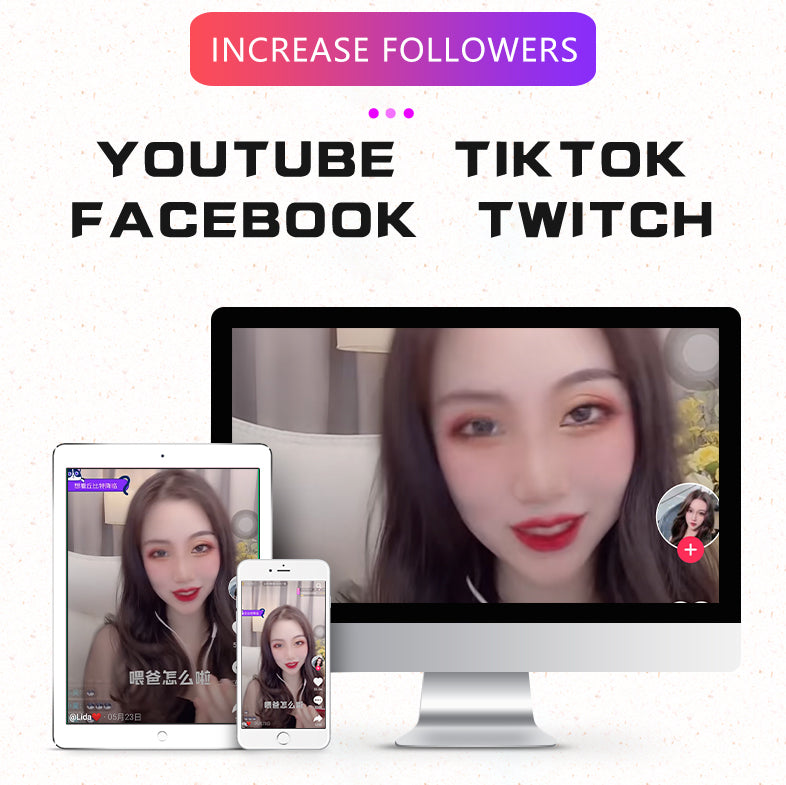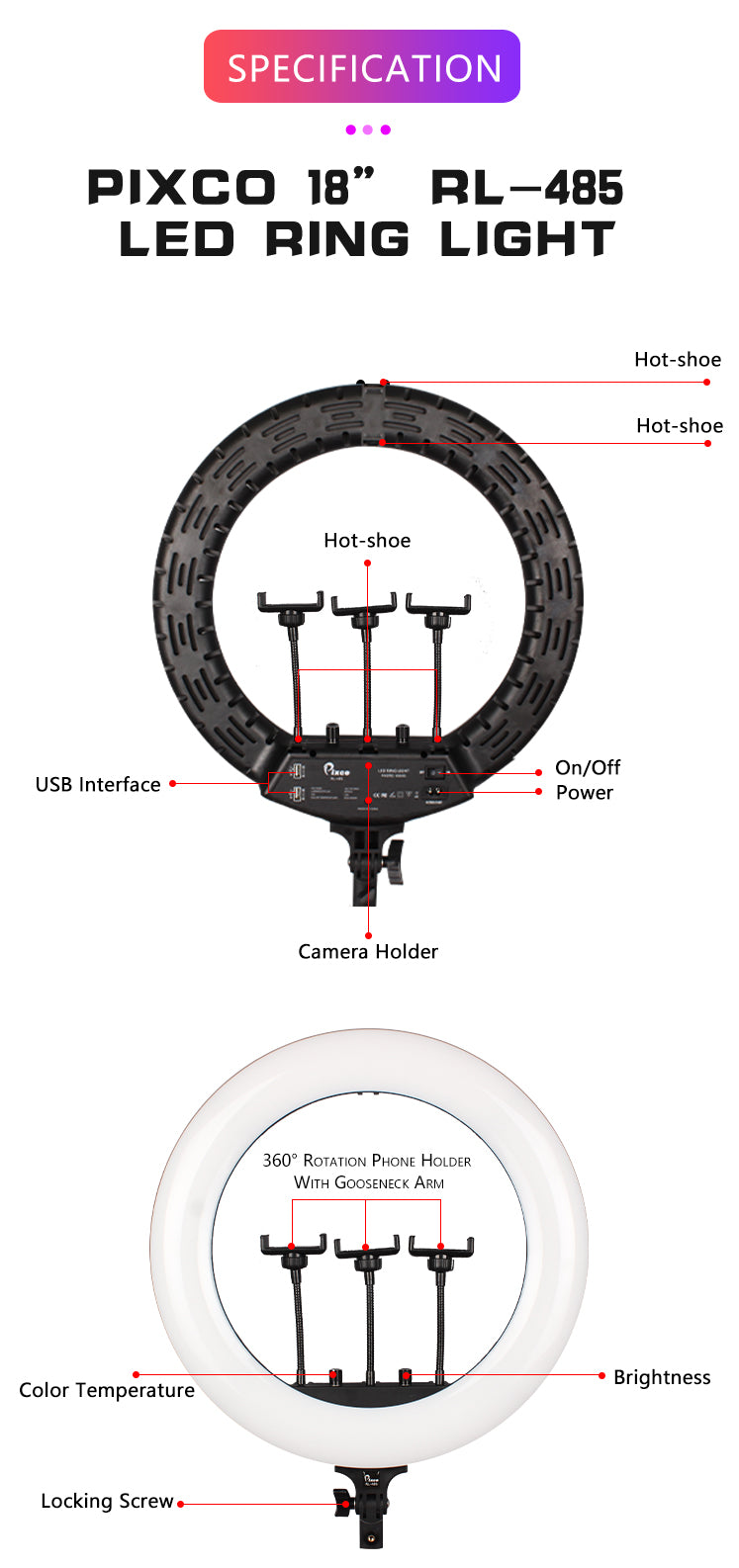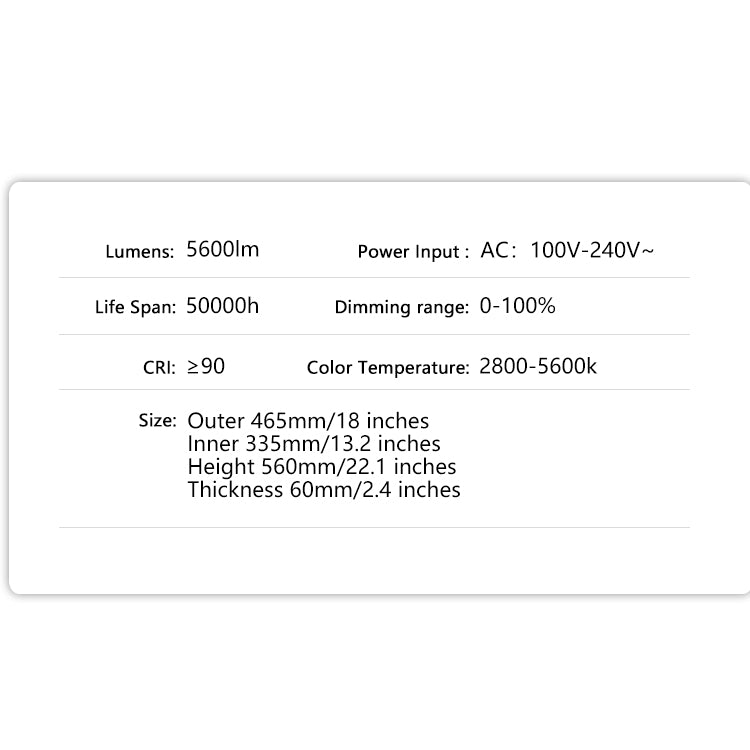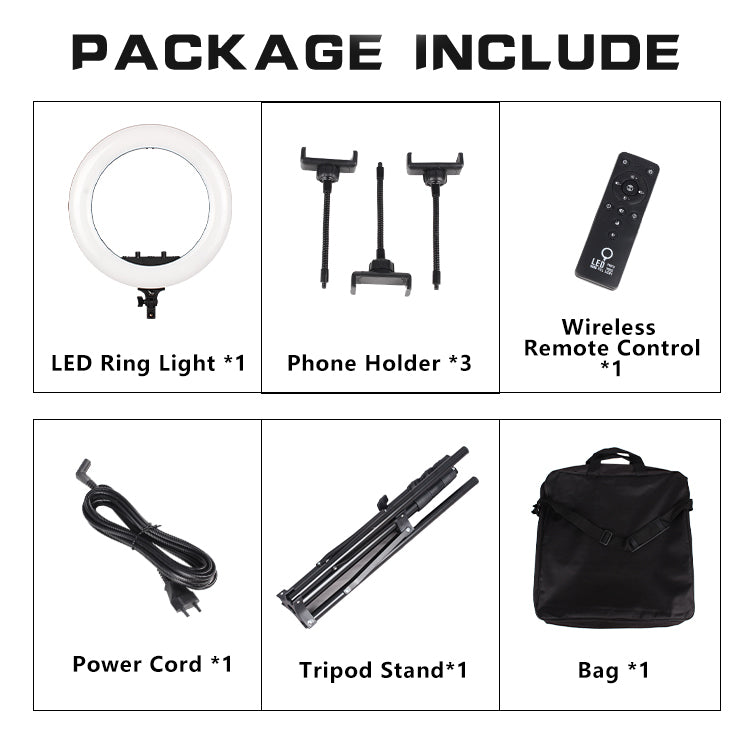 Pixco RL-485 18 inch LED Ring Light with Tripod Stand, Adjustable Color Temperature 2800 k to 5600 k Makeup Ring lights with Phone Holder, Carrying Bag, Soft Tube, Bluetooth for Camera, YouTube
【Bi-Color Temperature and Brightness Adjustment】18 inch ring light with multiple variants of lighting (ranging from 2800K to 5600K color temperature without change the color filter, 0%-100% brightness adjustable). Built-in LCD, shows the situation of brightness, color temp, perfect for different varieties of photography.
【18 inch Ring Light with Light Stand】Special LED SMD design and 485 pcs LED beads, perfect for many uses, portraits, products, pets, and video. The ring light tripod, aluminum alloy construction for stabilizing the makeup ring light, height adjustable.
【Remove Control and Phone Holder】Change the color temperature and brightness, adjustment is accessible from the included remote control. Especially the color temperature, it does not require change filters like some other ring lights, only press a button on the remote. The light ring includes various phone, camera, and device mounts that place it inside the ring.
【Indoor & Outdoor Use and Carrying Bag】Easy to set-up and useful whether indoors or outdoors photography.
Constant current drive, low power loss.
No ultraviolet and infrared light radiation, low heat output, safety, and environmental protection.
The plastic color filters are made of high light transmission plastic material with a steady color temperature.
Perfect for the expert/professional that works alone—you can control your rig without moving from your seat: remote allows you to transition between all of the color temperatures whilst.
Outer Diameter: 46.5 centimeters/18 inches
Inner diameter: 33.5cm/13.2 inches
Thickness: 6cm/2.4 inches
Color Temperature: 2800K-5600k
CRI (Color Rendering Index): >90
Input
This light can fix the direction of the phone and the 180-degree adjustment light.
This light stand is constructed from aluminum alloy, giving it exceptional strength.
It is easy and convenient to set up and carry.
Its solid locking capabilities ensure the safety of your lighting equipment when in use.
1 x 18 inch LED Ring Light
3 x Cell Phone Clip Holder
Payment & Security
Your payment information is processed securely. We do not store credit card details nor have access to your credit card information.