Technology is advancing by the day, with new inventions, gadgets, and Gizmos flooding the market. Smartphones have become necessary in most people's lives by serving multiple needs, i.e., calls, using the internet, taking photos, and more. On that note, phone cameras have made remarkable advances in producing high-quality cameras that might make your original cameras obsolete.
The portable nature of a smartphone makes it convenient for people to take photos or record videos anywhere, anytime. Well, you might be thinking it is not possible to take pictures while you are underwater. 
We all know that smartphones don't quite work well underwater since they short-circuit when they come into contact with water. Gone are the days where you could not take photos of the underwater world. With a waterproof phone case, you can take pictures of the underwater world without worry.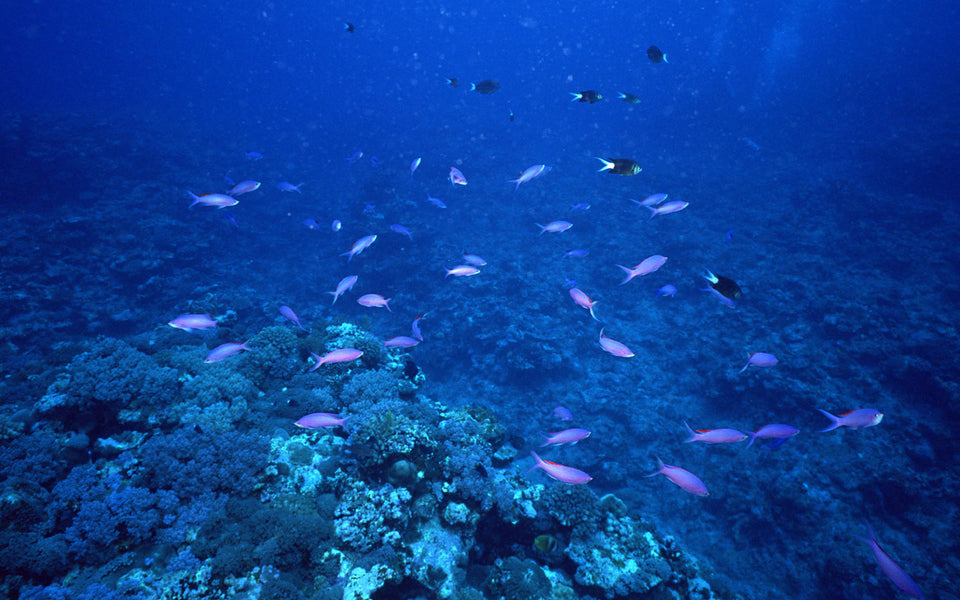 Scuba divers need particular types of cameras like the Olympus Tough TG 6, Sea Life Micro 3.0, Para Lenz Vaquita, and more. These types of cameras are capable of surviving the depths of the sea and taking amazing photos.
Purchasing a good enough camera that can support diving and taking beautiful underwater pictures is expensive.
Well, there is an alternative, you can take awesome pictures of the deep sea with just a phone. Smartphones have come a long way in producing high-quality cameras in their phones, i.e., iPhones. 
Since most people can afford smartphones, why not combine your smartphone with a waterproof phone case that can support diving depth like the Pixco IPX8 30M depth Bluetooth Waterproof Phone Case. Although scuba diving camera takes better quality photos than phones, it can still take excellent pictures.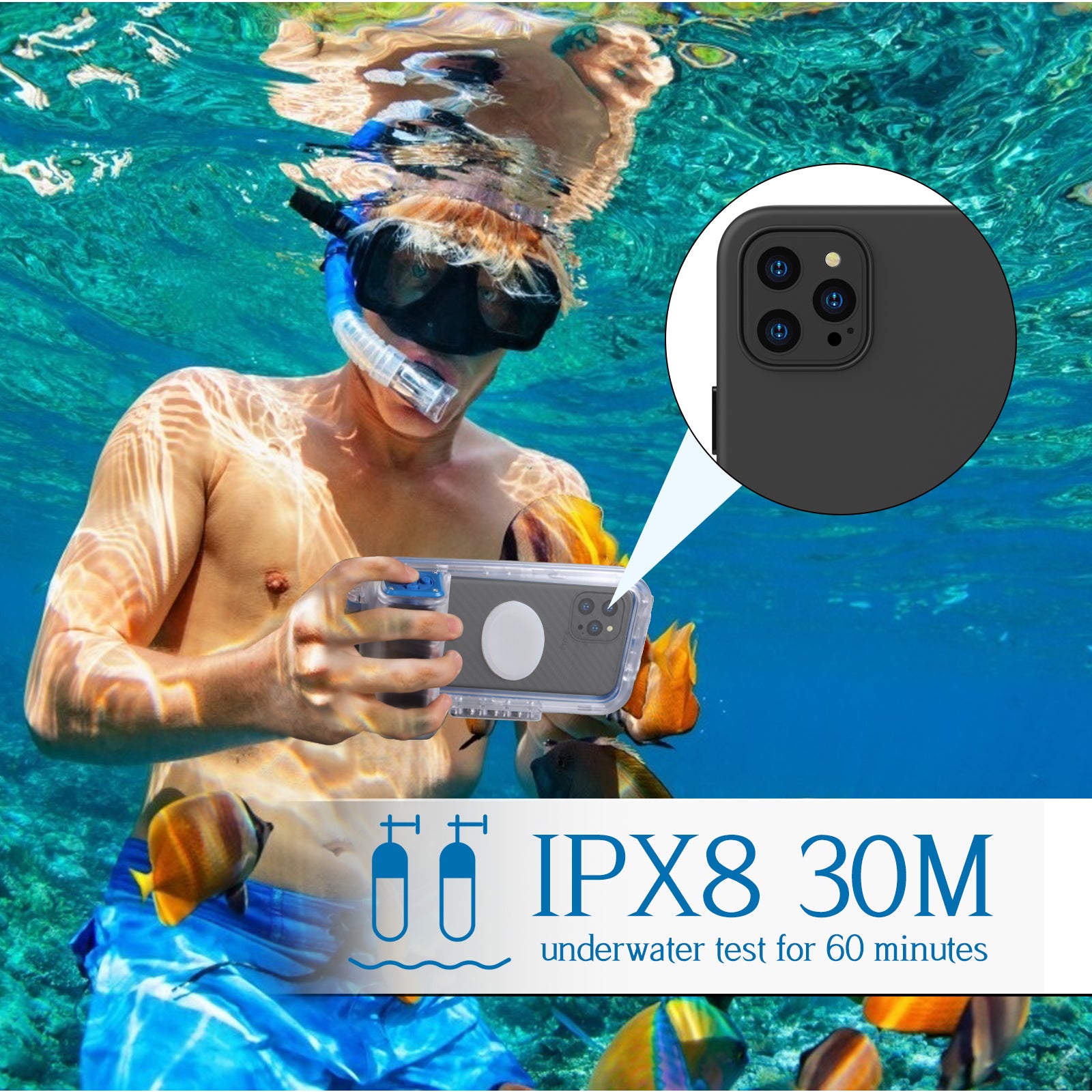 Pixco IPX8 30M Depth Bluetooth Waterproof Case enables you to photograph the perfect underwater world with just a mobile phone. Here are the cool features of the Pixco IPX8 Waterproof Case.
Features of Waterproof Phone Case Pixco IPX8
Style and design
The Pixco IPX8 is made out of a Thic PET (Polyethylene Terephthalate) plus hard composite material, which can be recycled after use. The material of the waterproof phone case is transparent and clear as glass, and its plastic nature ensures that it's not corroded.
The pouch is 30m/98ft with the diving case measuring 7×3.9×0.9 inches, and its size is designed to comfortably fit into your palm to avoid overstretching your hand to accommodate its size.
The cubic remote-control pouch is stylishly placed at the bottom side of the waterproof case to give it that final unique look. IPX8 comes in fun colors that are not over the top, making it practical, beautiful, and straightforward.

Functionality Features of the Waterproof Phone Case Pixco IPX8

The Pixco IPX8 waterproof phone case is compatible with: iPhone 6,6 +/6s plus ,6s ,6s plus ,7,7plus,8,8plus, X, Xs, Xs Max, XR,11,12, Pro Max.

The Thic PET material enables a 30 Meters/98 feet waterproof depth perfect for scuba diving. When you are underwater, light is slightly lesser affecting your photo. This waterproof phone case offers a wide extra-wide high perspective window that allows 100% light to ensure your underwater images are bright and clear.

It comes with a thick lanyard that can be strapped on the neck or wrist; you don't have to fear losing your phone while scuba diving. The straps ensure you get enough room and space to take photos while it's still attached to your neck or wrist.

This waterproof phone case has a safety lock feature preventing your phone from popping out of the case by mistake, which can be catastrophic when you are underwater. The IPX8 has a Bluetooth-enabled remote to control your camera, and it is fitted in a waterproof phone case.

Sponge pads are included for a firm grip of the phone to the waterproof iphone case to avoid shaking; also, an extra sponge pad is provided that can be cut to fit different phones.

The remote-control buttons are sensitive and flexible to satisfy your touch experience. The buttons give you complete control of your camera from shooting, video changes to shot changes and many more functionalities. Taking a picture underwater can be a bit hard since waves or your swimming technique can alter your movement.

The IPX8 remote control pouch was designed in an almost cuboid-looking shape that stretches away from the case, and this design feature gives you a better grip to increase the focus on your photos.
The buttons are placed conveniently on the side for easy access in case you tilt your phone. Combine the grip design and the matte anti-skid handle you get 100 % grip on your phone.

Its sturdy frame of the waterproof phone case allows scuba divers to capture amazing sceneries up to 30 meters underwater for a whole hour. This Waterproof phone case is also snowproof, shockproof, dustproof, and suitable for other harsh conditions. Think of it as an advanced space suit or scuba suit for phones.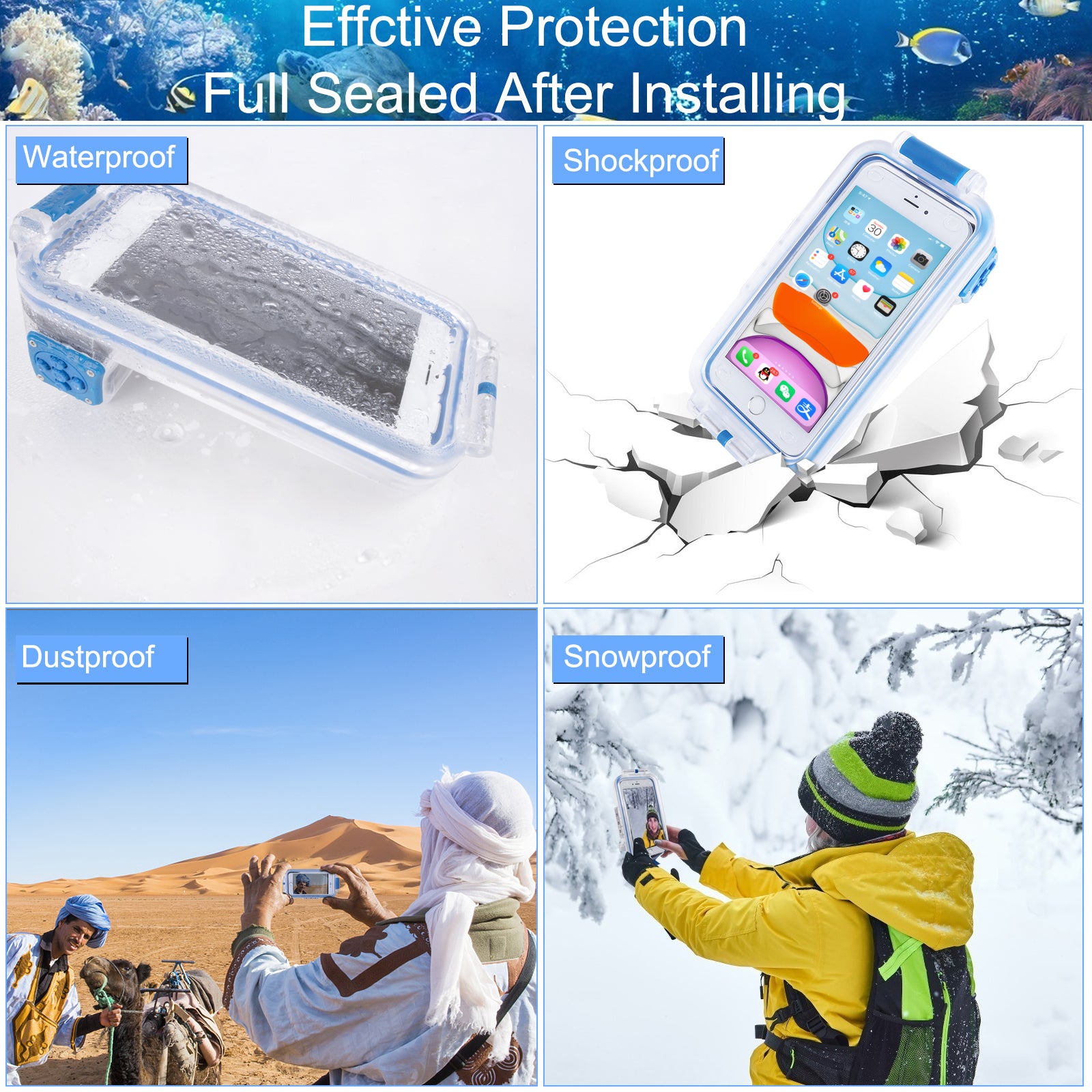 Installation
1. Once you purchase The Pixco IPX8 waterproof phone case, install the app Pro DRI on your phone. Switch on Bluetooth on your phone.
2. Switch on the remote control and select waterproof to connect it to the app on your phone.
3. Open the pouch with a clip opener by unlocking clips.
4. Place in the remote control.
5. Put in a non -slip pad, then place your phone on top of the pad and seal the pouch.
6. Test before you dive into water that the glued edge is tightly sealed perfectly.

Usage of the Waterproof Phone Case Pixco IPX8
Once sealed, test to see if the remote control responds by pressing the buttons on the remote-control side. Press the buttons as shown or customized to take pictures, shot change, or video shoot. Tilt your phone into a horizontal manner for a better grip and convenience for button pressing.
NOTE: Ensure the glued edge is tight after you finish buckling. It fits most phone models except models exceeding 16.3cm × 8.4cm.

Conclusion
Taking a perfect underwater picture doesn't have to be complex and expensive. With a waterproof phone case and a good phone, you can take an excellent photograph. You now have an alternative that is affordable and can produce high-quality photos for your deep underwater diving needs.