Have you ever wondered how celebrities and stars take such perfect selfies?

No, it isn't because they have a better camera phone than you, and no, these celebrities don't constantly look that way. The actual secret to their killer selfies is the lighting. More specifically, an LED ring light.

It's no secret that the key to great photos is lighting. After all, the job of a camera is to capture light. But finding the right light for your photos can be hard and expensive. Studio-grade lights are simply impractical, and it wouldn't make sense for one to invest a LED ring light for camera just for the sole purpose of selfies. However, the Pixco USB Clip-on LED Ring Light is an inexpensive and user-friendly ring light that works as a LED selfie ring light and a reading lamp as well.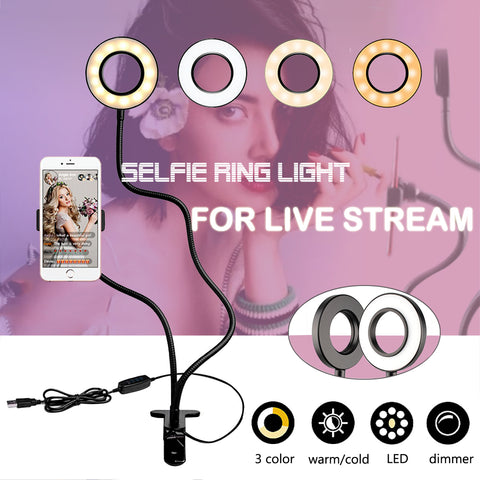 And in this article, we take a dive into some of the things that make this light unique and how you can use it to take better photos. Read on to find out more.
An Overview of One of the Market's Top LED Ring Light
This USB clip-on LED ring light is one of the best on the market today. It's affordable, high-quality, durable, and very easy to use. All you have to do to use this light is to plug it into a laptop or computer. This will give the device enough power to light you up to take better pictures. The light is even strong enough to be used as a grow light that can meet the needs of a lot of different plants.
It's also dimmable, which means that you can have a lot of control over the intensity of the light and the way it hits your face. As it's made of an aluminum alloy, you can rest assured that it is durable, and it has an output of 100-360 lumens, which is better than a lot of other ring lights in the same price range. This product has a whole range of different benefits to offer, and let's take a look at the specifications and some of the features of this clip-on LED ring light in the next section.
Product Specification:
Power Source: 5V USB
Input Voltage: DC 5V
Input Current: 2.5A
LED power: 12W
Lumens: 100-360LM
Material: Aluminium Alloy + PC
Height: 610mm(RL-05X)/680mm(RL-06)
Light diameter: 100mm
Wire length: 165mm(RL-05X)/200mm(RL-06)

What's in the Box:
1 X LED Light
1 X Desktop Hose Clamp
1 X Phone Holder Clip
Features and Benefits
Dimmable Light
It isn't just the position of a light source that affects the quality of a photo, but also the intensity. Lighting that's too strong has a tendency to blow out one's face, while lighting that's too dim may also result in sub-par selfies. And we all know that lighting for selfies isn't "one-size-fits-all". We all have different facial features that require different lighting setups.
 
That's why it's great that this clip-on LED ring light is dimmable. The outlet of the light can give you nine different intensities. You can turn the light on at 11%, 22%, 33%, 44% ,55%, 66%, 77%, 88%, and 100%. This range of lighting controls gives you the options to perfectly light yourself up whether the ambient light around you is bright like it usually is in the daytime. While putting the light at 100% gives you studio-like lighting setups that will get really up to your selfie game.
 
USB Powered
As the name suggests, you don't need much to power this clip-on LED ring light. It only requires 5V of power to light up, which can easily be handled by a laptop and a computer. This makes it a great pick for those who don't need or want too complicated set-up. Other ring lights force users to find external power sources just to turn on, but this one doesn't. Simply plug-in, choose your lighting setting, and go shooting!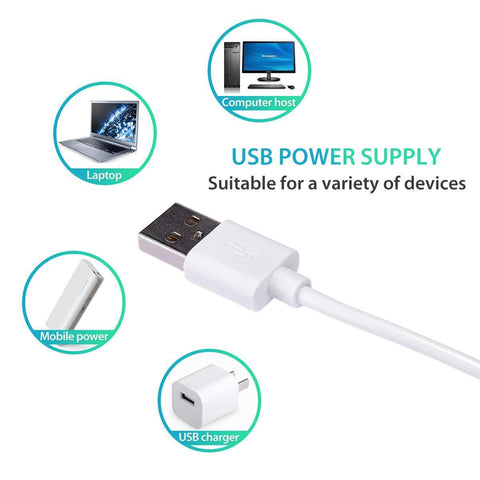 Temperature Choices
It goes without saying that variety is important when taking pictures. That's why different colors or light temperatures can do a great deal for a person. With this clip-on LED ring light, you can choose between warm, white, and yellow temperatures. The options are the same options that a lot of models and photographers have in professional studios. And if you're using it as a grow light, you can also use these temperature options for different plants. It is kind of hard to believe that this small light can do so much.
 
Easy to Use
User-friendly can be considered an understatement with this LED ring light. For one, aside from being able to clip-on to a bunch of different surfaces, it also has a holder for your phone. That means that you can take all the photos you want entirely hands-free. This phone holder is placed on a separate arm from the light, so you have complete freedom of movement. The arms itself are straightforward to move and position, which is great for those who want to have full control of lighting and camera placement.
 
And if you don't want to clamp it on to your table, you can also stand the light just about anywhere you want, granted the surface is flat. Once you plug the light in and find the right place to put it, navigating through the lighting settings is very easy as well. Those who are familiar with clip-on ring lights know that figuring out how to use them can be pretty tough, but that isn't the case with this clip-on LED ring light. All it has is one button that controls all the features, which will have you taking a variety of great selfies in no time!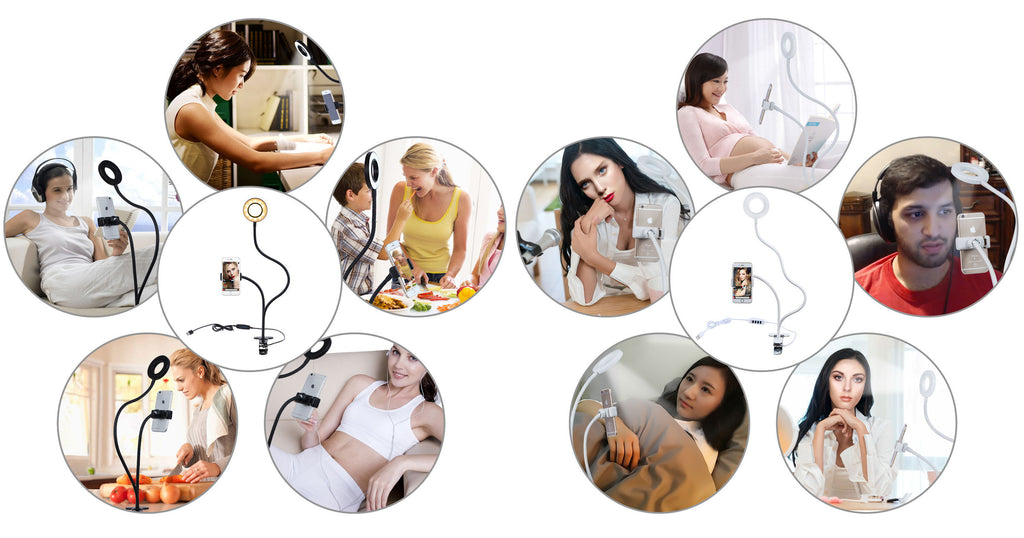 Conclusion
Not everyone can be a celebrity, but anyone can take selfies just as beautiful as they do with this LED selfie ring light. And no, that doesn't mean busting the bank buying expensive cameras and studio-grade lights. Sometimes, all it means is getting the right clip-on light for you.
The Pixco USB Clip-On LED Ring Light comes in two options. A ring light that's similar to those used in studios and photoshoots is great for selfies, as it can mimic the way the sun throws light which gives a very natural, yet beautiful lighting effect. While the ring light version works almost to the same extent but also allows the light to function better as a grow light, perfect for those with a desktop succulent in the office that needs light!
Whatever you choose and whatever you use the light for, you can rest assured that this product is functional, easy to use, inexpensive, and will make you look great in all your selfies!