Ever wondered why celebrities always look good in pictures? Or why the images you take indoors don't always measure up to what you see on photography pages online? Well, there's a simple answer to that: lighting. For example, LED ring light.

Lighting is one of the best-kept secrets behind good photography. It emphasizes the subject matter and creates a complete contrast, which can make your images look sharper. If you're worried that professional lighting equipment is too expensive, then the Pixco RL-580 Star LED Ring Light may be just what you need.
 
Introducing the Best LED Ring Light in the Market
Inexpensive, robust, high-quality, and user-friendly are words that have been used to describe the Pixco RL-580 Star LED Ring Light. The photography lamp's circular design creates a sun-shaped light source, which produces more natural shadows and excellent illumination for crisp, high-definition photographs. Here is everything you should know about this high-power photography lamp.
 
Overview
The RL-580 star LED ring light has six high-power aluminum tubes with adjustable positioning. The color temperature is adjustable from 3200K to 5600K and supports continuous adjustment, which is only possible with stable color temperature. The photography lamp also features an in-built automatic cooling system and temperature protection circuit. A microcomputer chip is responsible for controlling the entire unit, which relays feedback via a digital tube display.

Product Specifications
Item weight: 2.5kg (5lbs)

Dimensions: 48cm x 25cm x 22cm (19in x 10in x 9in)

Input power: 24V (6A)

Output power: 120W (6 x 20W)

CRI: >95

Color temperature: 3200K – 5600K
What's in the box?
6 LED aluminum tubes

Phone holder

Power adapter

Power cord

Carry bag

User manual
Features
Lightweight
This star LED ring light for camera only weighs 2.5kg (approximately 5 pounds), so it is portable enough for travel. Its lightweight frame makes it easy to set up and takedown. Also, you can adjust its positioning while it is fully assembled, so it is versatile enough for a busy photography set.

Sun-Shaped
The photography lamp center outward radiation design creates a circular, sun-shaped light source. A circular light source creates even light distribution and smooth, round shadows that appear more natural. This shape also ensures the even distribution of light, allowing you to develop well-lit photographs from various angles and distances.

Adjustable Color Temperature
The RL-580's color temperature is manually adjustable from 3200K to 5600K. This versatile lighting is suitable for all sorts of image lighting applications, from photography to beauty and makeup to digital film-making. You can also activate an auto-adjust feature, which continuously adjusts the temperature for you.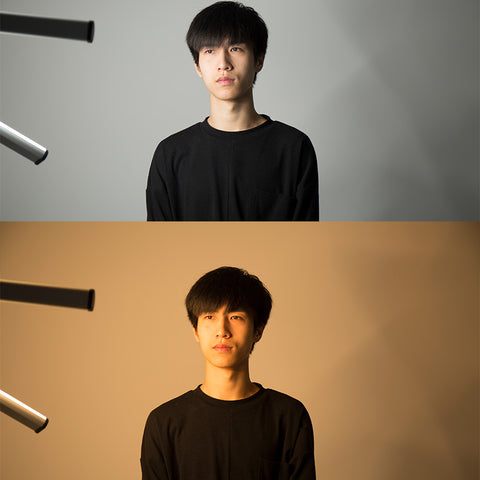 Movable Aluminum Light Tubes
Adjust the positioning of the aluminum light tubes to change the intensity and direction of the light source. The RL-580 star LED ring light lets you tweak its sun-shaped bulbs to direct the light where you need it to be. This unlocks more lighting options, giving you more ways to illuminate your shots.

Temperature Protection
Temperature and electronic protections are included in the design of the Pixco RL-580 to increase its lifespan and protect against overheating and electrical issues. Artificial lighting sources have a reputation for flimsiness, which is why the extra protection in the RL-580 star LED ring light for camera is a much-appreciated feature.

Straightforward Assembly
It supports quick and easy assembly right out of the box. The assembly process is detailed in the setup guide, plus there are plenty of online resources to guide you through the initial setup.
How to Set Up a Pixco RL-580 Star LED Ring Light
Assemble the light tubes by attaching them to the phone holder.

Plugin the power adapter's DC port to an AC power outlet using the provided power cord.

Power on the photography lamp by pushing the switch.

Enter function mode by holding until the P Ware emits red light.

Adjust the light setting by choosing a value between 1.0 and 6.0 using the digital display.
To set the color temperature, turn the multi-functional adjustment knob to color temperature mode. Use the digital display to adjust the color temperature from 3200K to 5600K
Important Information (Precautions)
Do not expose the photography lamp to rain or moisture as you risk damaging the electric circuit.

Do not touch the LED ring light tubes when the light is on.

Store the photography lamp in a cool and dry place to prevent heat and moisture damage.

You can use either the power adapter or batteries to power the light. Do not use them at the same time.

Do not toss used batteries into an open flame or leave them in high-temperature environments.

Do not use the photography lamp for prolonged periods as you risk causing damage to some of the delicate components.
What Can You Use the Pixco RL-580 Star LED Ring Light For?
This LED light can be used for both professional and amateur photography. Bring your photographs to life with this powerful and versatile light source, which is light enough to carry around, easy to set up, and versatile enough for multiple kinds of shots.

Digital Film-Making
Illuminate your next video project for YouTube with the RL-580, which offers an impressive range of adjustable color temperature. Proper lighting can significantly improve the quality of your videos, making them look brighter and more professional.

Beauty and Makeup
The intricate art of makeup requires a source of light for maximum visibility. Expand your beauty, and makeup practice with the RL-580 LED selfie ring light, which provides soft, natural colors for optimal lighting of various skin tones.

Professional Lighting Equipment at Amateur Prices
Don't let poor lighting be the reason for your next film class project, YouTube video, makeup session, or photography collection being lackluster. This 6-tube LED ring light is good enough for you to expect a professional photography lamp to be.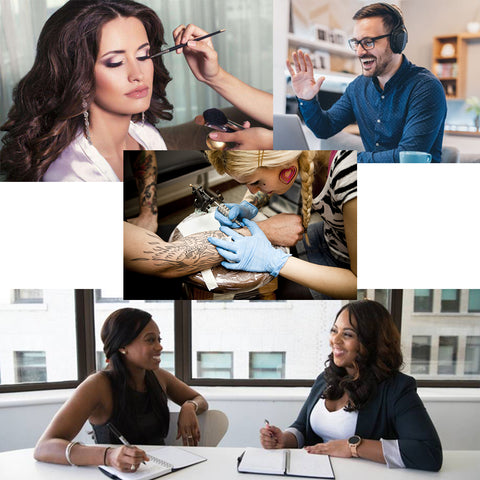 Conclusion
Setting it up is a breeze, and the LED ring light is packed full of features and functions that are designed to help you get the most out of your visual presentations. The best part is that it is affordable enough for everyone, even amateur photographers who are interested in taking professional-quality images. The Pixco RL-580 LED ring light is professional-level equipment at a price that's affordable for everyone.