Close up photography usually require different types of lenses, and macro focusing helicoid adapter helps in different ways. Also known as variable extension tubes, these adapters are an essential part of every photographer's accessories. 
 
A focusing helicoid adapter helps you get closer focus than you would typically get by adding tube length between your lens and the camera. You can adjust the lens to different extensions and use them one at a time or use all the extensions together at once.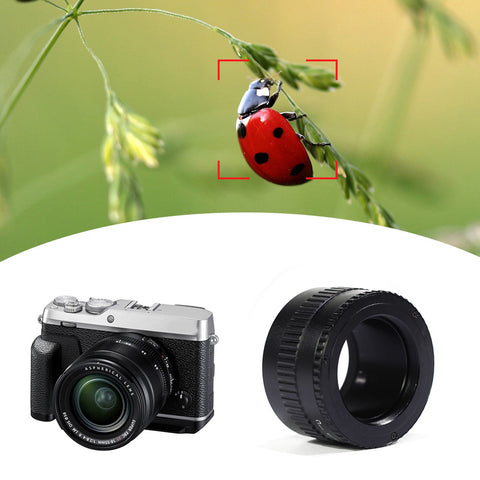 Regardless of how much you need to magnify your lenses, you will need a focusing helicoid adapter to help you out. Knowing where to shop for the best adapter is just as important, which is why Pixco is here.
How to Choose a Macro Focusing Helicoid Adapter
When choosing a focusing helicoid adapter, you need to consider your exact needs. Different adapters fit different lenses. 
 
Understand your lens range, and then look for an adapter that fits that range to get the most out of it. Another essential feature is the kind of magnification you're looking for. The size of the helicoid usually determines the magnification length. For instance, the 35 mm-90 mm range will give you a 3:1 magnification ratio. You should, therefore, weight your magnification ratio then choose an appropriate size.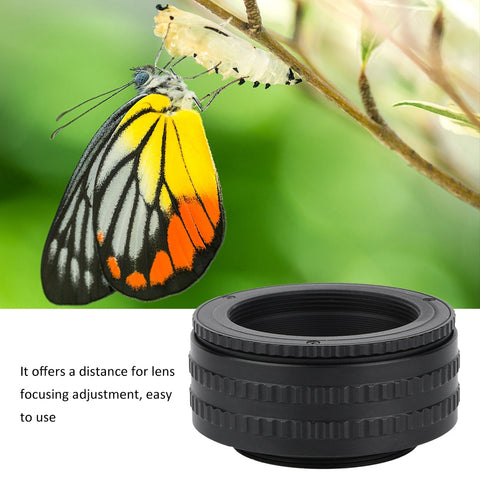 For adapters with metal designs, you need to ensure there is enough coating to prevent usability problems. The coating will make it easier for you to mount the adapter and prolong its lifespan as well. Make sure the focusing barrel is also precise to avoid trouble when using it. 
 
You need to confirm the type of lenses you have and choose an adapter that works for them. For instance, if your lens doesn't have a focus ring, you will need an focusing helicoid adapter that will still enable excellent focus control.
Why Buy from Pixco
Quality
The quality of a focusing helicoid adapter is essential as it determines the usability of the product. The lengths and diameters of the helicoids may differ, but the quality standards should be the same. They should have a sturdy build that makes it easy for you to mount and unmount them safely. 
 
Their high quality will also ensure they remain in great functional shape for the longest time, ensuring they deliver optimal performance to give you value for your money. The various sizes ensure they fit snugly to the lens, which improves their quality and enhances performance.
 
Product Variation
Another essential factor to look for is variety. Different types of cameras need specific types of helicoid focusing adapters, which means that buying from a supplier that stocks a variety is essential. Here you will find some of the best adapters for the top camera brands, which will make it easier for you to find the exact type you need. For example, you can find popular m42 helicoid adapter here.
 
Whether you need Canon, Nixon, or Fujifilm, you're likely to find it here. You can also choose from the different models available to make it more compatible with your camera. They are also made with different materials, which include aluminum to prevent distortion and guarantee durability.
 
Usability
Usability is another crucial aspect you need in camera accessories, and these adapters don't disappoint. The main goal of using a focusing helicoid adapter is to combine your camera with a matching lens to get a powerful performance that gives you high-quality pictures. 
 
Whether you're a professional photographer or a beginner, you will use these adapters easily. Once you choose the right mount size for your camera, you'll be able to gain control of your photo sessions and even enjoy them more. They are made with the right amount of oil to enhance usability without making them too slippery.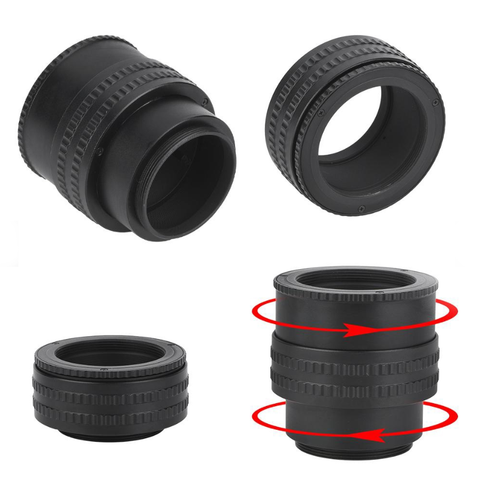 Prices
Although these mounts are of high quality, they are available at different prices, which caters for users on different budget ranges. The competitive prices of these adapters ensure you don't put a dent on your finances and the quality together with all the other features ensure you get value for your money. The level of craftsmanship that has been showcased in the different designs makes them accessories you can proudly own.
 
These focusing helicoid adapters will give you more magnification options, which will, in turn, allow you to capture different objects in different settings. This doesn't just widen your scope but also increases your convenience, which takes pictures. You won't have to keep changing your lenses to or your position in a bid to make the pictures as captivating as you need them to be. You can attach enlarger lenses to your camera using these adapters and get enhanced pictures without having to move.
 
Pixco has a wide range of lenses for you to choose from, which makes it easier for everyone to get adapters that suit their exact needs. There are adapters that you can use in aperture priority mode or manual mode or both, which gives you more options. 
 
Support Team
In addition to all the above factors, the store also has an excellent support team that can readily assist you when you need it. If you're not sure about the right size of an focusing helicoid adapter for you, you can ask them for help, and they will offer their professional opinion. They also stock the highest quality adapters from renowned brands, ensuring you get great returns for your money. The store also has a lot of discounts that will help you save up and enjoy your photography sessions.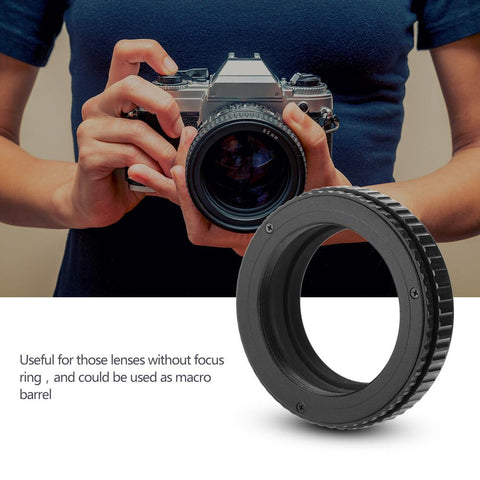 Conclusion
If you want the best focusing helicoid adapter, then chances are, you'll find it at this store. Other accessories can help you as a photographer. Whether you're a novice photographer or a savvy one, these products will help you out. Don't be afraid to ask for help if you feel you need it.