Large aperture HD MC manual prime fixed 35mm f1.6 c mount lens comes in a sturdy box, complete with a microfiber cleaning material and a nice storage pouch. Also, the inside is a manual and an email address/phone number to call, in case there is an issue with the 35mm lens.

Weighing around 6.1 oz. and measuring 60.5(filter diameter) by 41mm(Barrel length), the exquisitely designed and all-metal barrel has compact architecture and a fast 1.6 aperture, making it excellent for working in a low light environment with a shallow field depth. The APS-C lens is also designed with a 36°30′ angle view horizontally.

Its optical design has six elements in 5 groups, with a multi-coated technique for exceptional image quality, enhanced contrast, color, as well as suppress flare. The circular aperture blades, on the other hand, are ideal for delivering an enticing bokeh when taking photos wide open.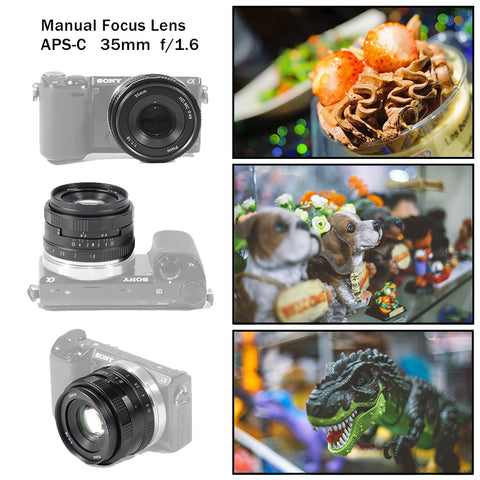 Features of 35mm F1.6 C Mount Lens
· Lens Construction, Handling, And Build Quality of Aps C Fixed Lens Camera
The 35mm F/1.6 Large Pixco lens is designed sturdily. For $68, you get a lens made of premium optical glass and some plastic on the caps and rings. The 35mm lens is 1.8 by 1.23 by 1.8 in and comes with 0.113xoz.

· Performance and image quality
Although a greatly designed lens is a nice thing to have, the quality of images it produces is more important. This is what this lens gives you. The pixco 35mm f1.6 c mount lens yields some great, sharp, and rich images. Actually, it does excellently well, to a point where you won't feel the need for a caveat for something that costs less than $100.

At f/1.7, the lens is very sharp at the middle and doesn't give its best until it gets to f/2.7-3. The corners are also very soft when it gets to f/8. So if you plan on shooting portraits or concentrating on items within a shallow field, this won't be a problem.

The tool has very minimal chromatic aberration and yields manageable amounts of barrel distortion. Vignetting is noticeable but works well with soft corners and portraits.

· Low Light
Having an aperture of f/1.6 allows a user to shoot easily in low light (handheld) with maximum shutter speeds while keeping the ISO below 3200. It will help you capture some appealing photos even at sunset or when indoors.

· Outdoors and Landscapes
This lens doesn't cut it when it comes to outdoors or hiking. With a 35mm focal length, it is not wide enough for close-ups or long enough for landscapes. Also, the manual focus makes it a bit hard to lock in or track fast-moving wildlife or a mobile child, and there is some haziness when it comes to capturing well-lit environments. That said, the lens will perform quite well when called upon. However, it shouldn't be the only glass in your bag when going for an outdoor shoot!

· Bokeh and Portraits
As mentioned earlier, portraits are the strongest side of this 35mm f1.6 c mount lens . The images are compelling and sharp, while the bokeh is buttery and smooth. If you spend most of your time shooting landscapes, this lens will make you reconsider and switch to shooting portraits more. That said, this 35-1.6 35mm f/1.6 fixed lens generally features a smooth and comfortable operation in manual focusing.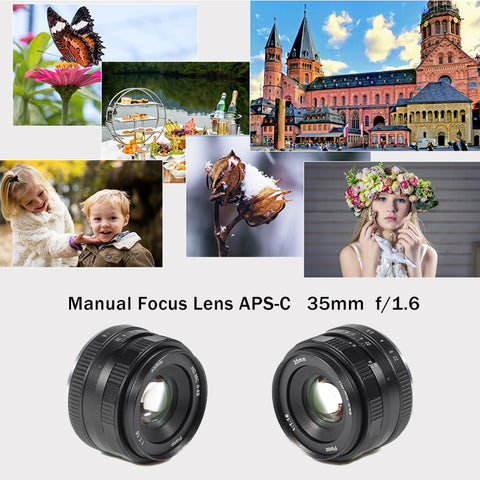 Other Features and Specifications of 35mm F1.6 C Mount Lens
Come with a circular aperture blade ideal for creating fantastic background effects
· It is multi-coated for gorgeous image quality
· Premium optical lens for real image contrast and sharpness
· Exquisite and compact all-metal barrel design
· Precision machining ensures top-notch durability

Specification
Lens Construction: 6 elements in 5 groups

Maximum Aperture: F1.6

Focal Length: 35mm

Filter Size: Ø 49mm

Optical Zoom: 0.113x

Filter Diameter: 60.5mm

Barrel Length: 41mm
The angle of view:
Diagonal 44°20′

Horizontal 36°30′

Vertical 23°
Package Contents
1 X 35-1.6 Prime Fixed Lens

1 X Lens Front Cap

1 X Lens Rear Cap
Compared to the Competition
First, there is the obvious question: how does this flagship-grade Pixco 35mm f1.6 c mount lens fare against lenses like the Sigma 35mm f/1.4 Art? Let's get the main point: While the sigma puts up a fight, it's almost seven years old, and it doesn't cut it when compared to today's 40+ mp cameras. The Pixco is clearly a more advanced lens ideal for both today's and tomorrow's top-notch cameras.
 
Second question; how does this $68 35mm f1.6 c mount lens compare against a similar $1700 Canon with the same features? Let us say the canon 35mm f/1.4 L mk2. Well, it fares surprisingly better than others in the same category. It is an excellent example of nearly 90% in performance at a 100% + difference in the price tag.
 
Now, although canon lenses are popularly known for having amazing looks plus beautiful colors, buttery bokeh and popping contrast, the Pixco has "that look" on images. Actually, it achieves more than what it promises.
 
The photos have character and win when it comes to sharpness. As such, if you are looking for a balance between powerful resolution and great characters to colors and bokeh, the Pixco with 35mm f1.6 c mount lens is your best bet. That is without the usual exorbitant prices' tags associated with such lenses.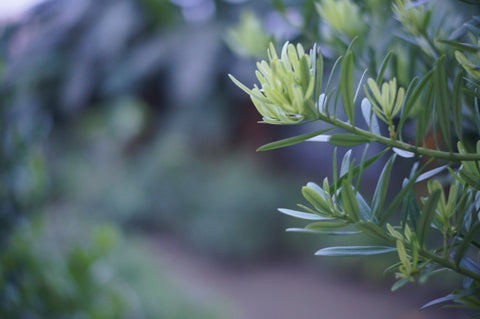 So What Exactly Makes This 35mm Worthy? (35mm VS 50mm) 
It has a slightly wider than "standard" view angle, which essentially means that you have an opportunity to capture not only the background but also the subject, allowing you to tell the whole story. So if you shoot a lot of journalistic work or a lot of documentaries, the wide view is a significant advantage. Also, you can shoot in tighter spaces comfortably as the 35mm lens can get closer than a 50mm lens.
Wrapping it up 
While the additional effort required to shoot with this manual 35mm f1.6 c mount lens is somehow a con to a few, the fast f/1.6 aperture feature makes it perfect for working in low light/tighter environments when manual yields the best photos. This rationale blended with the affordable price tag and compact size makes it a worthy tool to add to your gear list. Hopefully, this guide enlightened you, and you are now on your way to get this 35mm prime.