Preface
 
Lens adapters allow elevating creativity. These alternative lenses, which mount easily on your camera, can help you create some beautiful shots. Moreover, they come with additional features that can help you take your photography to the next level.
 
While there are several benefits of getting a lens adapter, it is also essential to understand that every camera model has its own set of compatible adapter lenses. The same applies when it comes to getting adapters for your Nikon camera. All Nikon camera models have their own set of compatible adapters available in the market. Currently, the Nikon Z adapter is considered some of the best-in-class adapters when it comes to DSLR cameras.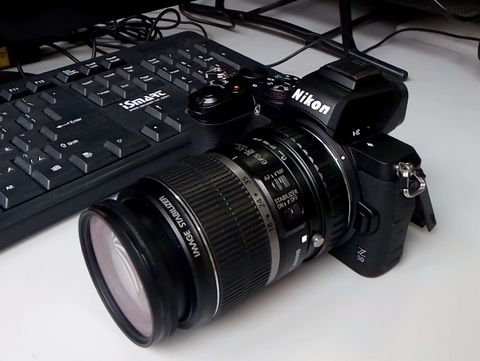 And we have over 20 varieties of them in our collection. In this guide, we pick some of the best adapters from our library to help you get an understanding as well as to help you comprehend how different features of different adapters can be beneficial for your Nikon Z50 or Z6 or Z7.
Top Nikon Z Adapters for Your Cameras
1. M42 - Nikon Z adapter
This Nikon Z adapter works as a backup lens that you can use if you ever lose your prime lens. This lens will save you the price for paying for a replacement while allowing you to focus infinity and manual diaphragm control. It is highly suitable for Nikon Z6 Z7 and Z50.
2. Contax Yashica CY - Nikon Z Macro focusing Helicoid adapter
This incredible lens which comes with a helicoids tube enables both Macro shooting and Infinity focusing. It comes with a satin surface finishing and is made of brass with premium-finishing chromium. This lens has been specifically created to achieve infinity focus while supporting CRC lenses due to its helicoids focusing. It is compatible with Nikon Z6 Z7 and Nikon Z50.
3. 58mm Macro Reverse Ring for Nikon Z
As the name suggests, this sleek black lens allows any 58-mm lens to transform into a Macro lens. As a result, you don't have to spend on a Macro lens when you have this Nikon Z adapter. This tiny ring of a lens is very durable and provides an efficient cost-saving solution when it comes to macro shots. It is made out of aluminum and pairs up with Nikon Z6 Z7 and Nikon Z50. What's more, it only costs $8.60!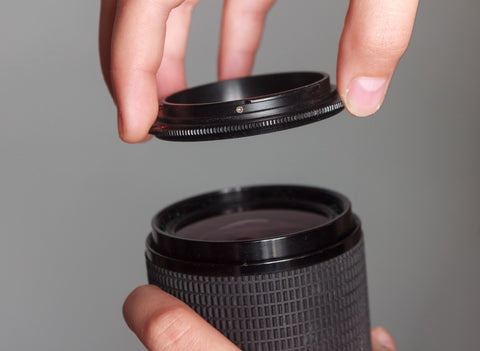 4. Fujifilm AX – Nikon Adapter
Just like the M42 Nikon Z adapter, this adapter also gives you the ability to use it as a replacement for the primary lens. With its aluminum and brass body, it allows for focus infinity and manual diaphragm control. It goes well with a Nikon Z6 Z7 or Nikon Z50.
5. Hasselblad – Nikon Z adapter
Another alternative to the M42 and the Fujifilm AX Nikon adapter, the Hasselblad is a much bigger adapter which allows for the precision of infinity focus. This Nikon adapter will fit any camera from the Nikon Z series.
6. M42 – Nikon Z Macro Focusing Helicoids Adapter
The M42 Nikon Z Macro focusing helicoids adapter supports macro shooting and infinity focusing with the help of helicoids adjusting. This lens will fit comfortably. It is compatible with Nikon Z6 Z7 and Nikon Z50.
7. Canon FD – Nikon Z Adapter
This compact Nikon adapter is another option you can consider if your budget is tight and you are looking for a durable lens which will allow you infinity focus. It is compatible with both Nikon Z6 or Nikon Z7 and costs only $28.

Benefits of a Nikon Z Adapter
An adapter lens will help you make your camera more functional as well as help enhance your clicks as it helps with regulating flange distance and makes room for better focus. There are several reasons why you should opt for a Nikon Z adapter. Here are some of them:
• Alternative to prime lens: Most Nikon Z adapters are alternatives to prime lenses of a camera and can be used as replacements in case something happens to the primary lens.
• Easy-to-carry: Given a host of these adapters can be used as replacements for prime lenses, they need to be in your camera bag. However, a brilliant feature of the Nikon Z adapter is that it is light-weight and easy to carry around. Some of them a ring-like and small and fit easily in any and every bag.
• Durable: While they can be looked at as replacements, these Nikon Z adapters are made out of sturdy materials like aluminum and brass and will last you a long time.
• Price: For replacements of an important part of a camera such as the primary lens, a Nikon Z adapter is incredibly affordable. Some, as mentioned above, even cost as low as $8.60. So instead of spending hundreds of dollars on a replacement lens, you can always have one of these as a backup.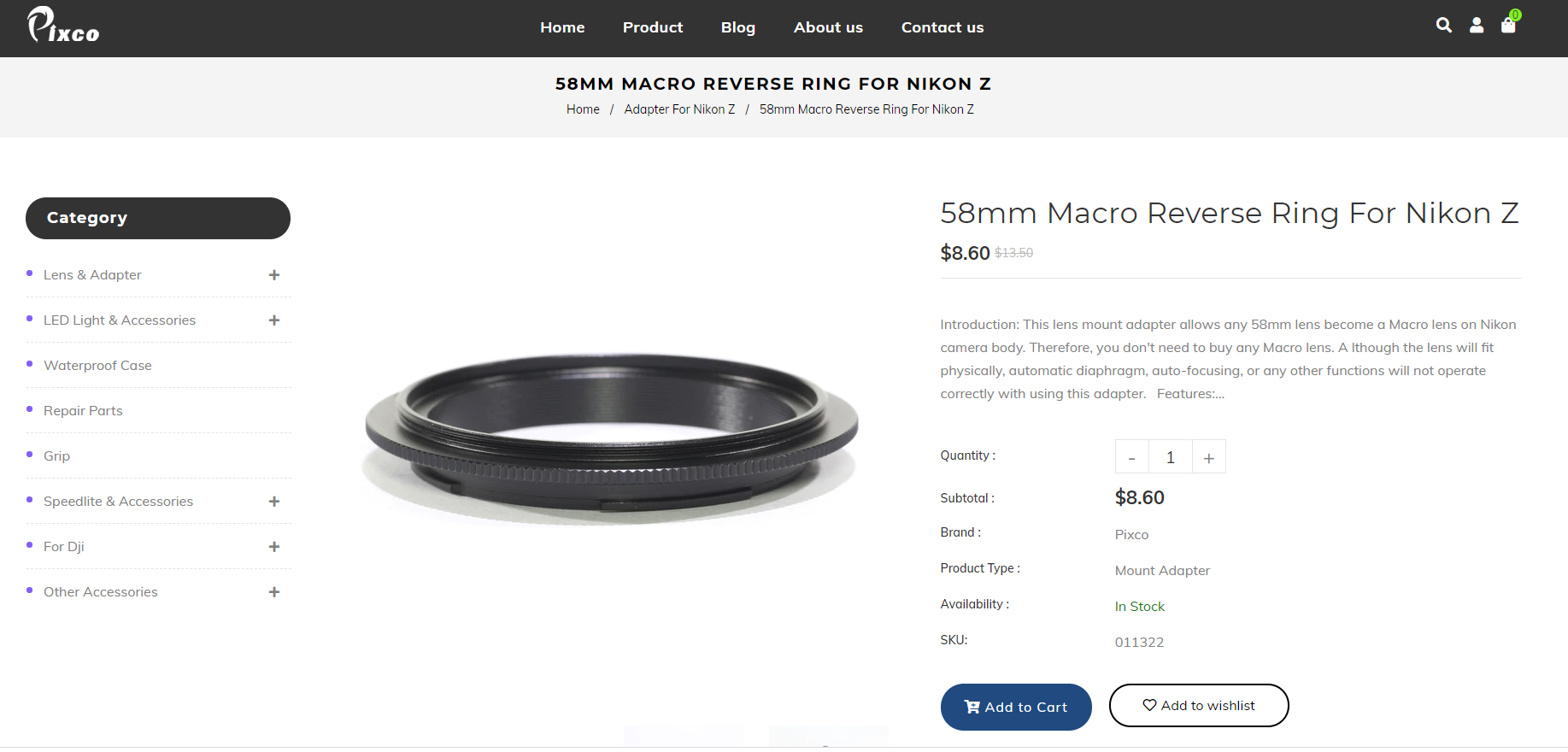 • Compatibility: There are several which can be mounted on any camera of the Nikon Z series.
• Companionship: All of the Nikon Z adapters from our collection pair up perfectly with the camera they are mounted on. All of them allow for infinity focus, which is an added benefit.
• Variety: There is a lot of variety available when it comes to the Nikon Z adapter. From tiny sleek and slender rings to bigger throats, they come in all kinds of size and style as per your requirement. Generally, a larger throat size will allow more light into the camera sensor.
• Multi-use: As mentioned earlier, the Nikon Z adapter is tailored for the Nikon Z camera series. So, if you have more than more than one camera from the same series then these lens adapters would suit all of them.
• Better Clicks: Given these adapters enhance your Nikon camera's functionality, they enable you to experiment with flange distance and manipulate your frames to your liking.

Conclusion
Now that you know how beneficial these adapters are and which ones are the best out of the lot, it is time for you to get a Nikon Z adapter that suit your needs and go out there and use them to capture your creativity using them with your
Nikon
Z camera. Head to our website and get one for yourself today!